The SPG appended to today's Nice Price or Crack Pipe Saab 900 stands for Special Performance Group, but that doesn't mean it was designed by a heartless committee. Let's see if this black beauty's price makes it a group you wouldn't mind joining.
If you're going to join Porsche squad you're going to have to decide which side of the pronouncement side you lie—Porsh or Por-shah. Lines are being drawn as we speak. Regardless of whichever side of the debate you pick, you could apparently do so with confidence knowing that yesterday's 2000 Porsche Boxster earned a respectable 88-percent Nice Price win at its modest $4,900 asking.
That car was claimed to be painted an uncommon green, and to be in nearly mint original condition. In stark contrast, today we have a candidate that is ten years older, is as black as Batman's Underoos, and has seen some work done to keep up with its seeming reputation of being a 'lifelong Northwest Survivor.'
The car is a 1990 Saab 900 SPG, which was one of the Swedish company's original Varm Halvkombis. Unless your image of Saabs includes two stroke engines and freewheeling clutches necessitated by those very same two stoke engines, this is likely your vision of a prototypical product of the former Swedish car maker. It features an airplane like wrap-around windscreen, practical and spacious hatchback body, a funky clamshell hood, and the ignition switch between the seats. That last item keeps your keys from dangling on your knee, an annoyance I know we all hate.
G/O Media may get a commission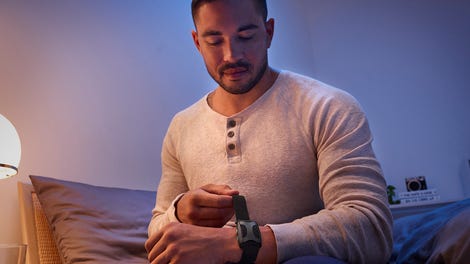 It also offers an engine that's emphatically Saab as it remarkably sits under the hood backwards. That B202 16-valve engine is an evolution of the 45-degree four cylinder originally designed to power (frontwards) the Triumph TR-7. Saab bought the rights to the mill from the British and then pushed it far beyond what many thought were its limits.
When the Brits wanted more power they just chucked the whole thing and dropped in the V8 that they had bought from the Americans. I swear, the automotive industry has always been like some sort of weird corporate swingers party!
In this SPG, that 2-litre bass-akwards four was good for 175 horsepower and 195 lb-ft of torque. Under the engine (literally so) lies a five-speed transaxle that the seller says was professionally rebuilt just 10,000 miles ago. That was part of a partial restoration of the car, work that also apparently included a new clutch (well, duh), turbo to tip stainless steel exhaust, an NOS dashboard, and… well a bunch of other stuff that the seller is seemingly to busy to share with us in the ad.
Over all the car looks to be in pretty good condition. It's not museum quality, but does appear to be in decent daily driver or weekend car meet-up shape. The paint, which is darker than the inside of a well digger's ass, looks serviceable, and is free from major issues. All the plastic trim appears intact, as are the cool three spoke 'propeller' wheels.
Inside, there's that new dashboard to ogle. The headliner is likewise refreshed, and there's a sunroof up there too. Seats, door cards, and carpet all look to be holding up their end of the bargain. By the way, it is my opinion that Saab seats are asses-down the most comfortable in the biz. When I'd get tired walking around the car shows I'd ojust wander over to the Saab display to sit down for spell. And maybe a nap. So sad for that not to be an opportunity any longer.
This 900 is in opportune position however, and comes with 170,000 miles on the body and engine. The A/C is said to have been converted to R134 and the seller notes that he has converted $8,800 of his hard earned money into getting the car to the point it is right now. The title is clean and while the ad notes some attention is needed, the seller avers that the car is solid and capable of driving cross-country without worry.
What might that all cost? How about $8,000? You're seeing fewer and fewer of these on the market outside of the fan forums, and honestly, they ain't makin' them any more. Hell, the company stopped building real Saabs after GM swallowed them up and turned their cars into Swedish Opels.
This is the real deal, and it's now your job to decide if its really worth dealing with that $8,000 price. What do you think, could this partially refreshed SPG be worth that kind of cash? Or, is that just too much for not enough?
You decide!

Seattle, WA Craigslist, or go here if the ad disappears.
H/T to RevUnlimiter for the hookup!
Help me out with NPOCP. Click here to send a me a fixed-price tip, and remember to include your Kinja handle.