The seller of todays' Nice Price or Crack Pipe F150 says that it was renovated to give to his grandkids, but was turned down by the ungrateful little snots. Let's see if it's now priced to have buyers do the same thing.
They used to say that "the sun never sets on the British Empire." which was a fact realized by colonization efforts that saw the island nation holding influence in almost every corner of the globe.
British colonialism began to shrink in the 19th Century and today is a mere shadow of its former glories. On the other side of the coin, Britain's most iconic car, the Mini has grown over the years, both in size and in legend.
Yesterday's 2004 Mini Cooper MC40 recognized each of those aspects as it was both the larger new-generation model and a special edition that celebrated past rallying glories. That wasn't enough to make its $7,000 price tag seem palatable however, and the Mini fell in a 63 percent Crack Pipe loss.
G/O Media may get a commission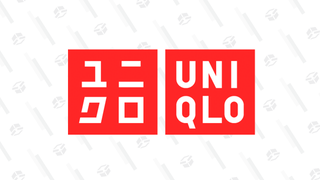 Year-round basics
Uniqlo Summer Sale
There is perhaps no stranger career arc than that of Ford's F-Series truck line. Consider the current F-Series, which can be laden to Lincoln-levels of luxury, so much so that using it for actual work would almost be a sin. In comparison, the very first F-Series, introduced for the 1948 model year, made the passenger-side windscreen wiper an option.
Somewhere in between those extremes lies this 1979 F-150 4X4. This would be the last model year for the 6th generation F-Series culminating a run for the underlying chassis that began all the way back in 1965. Ford would down-size their bread and butter truck line for the new decade, which would see it dropped on a completely new frame.
This one however, is old school. That doesn't mean that it's decrepit, though. The seller notes in his ad that the truck was "COMPLETLY GONE THRUE 4 YR. AGO" with new paint, rubber bits, interior, and a spray-in bed liner. The work done has resulted in a pretty nice looking truck.
I'd like to a moment to acknowledge, but not cast aspersions on the seller's all-caps ad and its creative spelling. We all have our demons.
Anyway, the truck's exterior is black with red double pins over a good bit of chrome trim, and it all looks very tidy. There doesn't seem to be any rust other than that bedeviling the Centerline-like wheels. Those could stand a replacement, but the tires wrapped around them are said to be new.
The interior features full three-across seating on a reupholstered bench, decent-looking door cards and an aftermarket radio in the dash. A concern in here is how damp the carpet looks in a couple of those interior shots. I'm sure the truck was brought in from the snowy outside and the moisture is from the driver's boots sloughing off the wet, but I'd still like to have a look underneath to see how long that's been going on.
Two sticks sprout from the modest center hump in here. One is for the NP205 two-speed transfer case and the other is for the four-speed manual gearbox. Don't get them confused. Powering both of those bits is a 351C V8. By 1979 emissions controls and fuel economy standards had robbed the small block of much of its mojo, and from the factory the mill made a meager 160 horsepower at the crank.
That being said, there are solutions to the low output if you're willing to spin a wrench and drop some coin.
The seller says the truck comes with a clean title and a modest 75K on the clock. It's apparently been in the family since the '80s and was restored to keep it that way, as an offering to the seller's grandkids. He says they didn't want it because obviously they'd rather suck on the Vape and cheer Maroon 5 in its ongoing destruction of all things we hold dear.
For those a little more deserving and interested, the seller now has the truck up for sale. His asking price is $15,000 and he's willing to deliver it, no doubt to get away for those ungrateful grandkids.
We now need to decide if it's worth that. What do you think, is that a fair deal to make this classic Ford part of your family? Or, does that price make you think the bed isn't the only thing coming up short?
You decide!

Boise, ID Craigslist, or go here if the ad disappears.
H/T to RevUnlimiter for the hookup!
Help me out with NPOCP. Hit me up at rob@jalopnik.com and send me a fixed-price tip. Remember to include your Kinja handle.