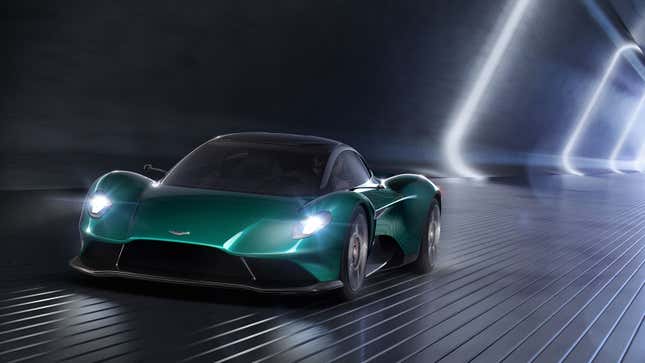 British sports car maker Aston Martin is at yet another turning point in its 110-year history. With a fresh injection of cash courtesy of billionaire businessman Lawrence Stroll, the company is set to unveil a barrage of new models, which kicked off with the DB12 just last month. But, the company has now backtracked on its plans for a "normal" mid-engine supercar that could take the fight to Ferrari.

Aston Martin initially unveiled its mid-engined ambitions with the bonkers Valkyrie hypercar that was created in partnership with the Red Bull Formula 1 team. This race-inspired model was followed by the Valhalla, which was set to become the marque's first plug-in hybrid.

Both of those cars were aimed at the super-rich. The Valkyrie sold out at its $3 million price tag, and the Valhalla won't leave its buyers with much change from a million bucks. But for regular rich people that wanted a taste of Aston's mid-engined future, the company teased another, more humble model.

This third car was aimed squarely at the Ferrari 296 GTB and promised the stunning looks of cars like the Valhalla, as well as a mid-engined driving experience and a much more wallet-friendly price tag. Relatively speaking.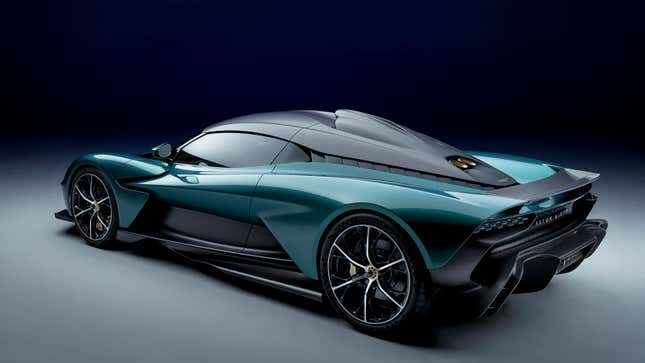 But Aston Martin has backtracked on those plans, and instead says its mid-engined monsters are reserved for the super-rich and nobody else. According to Auto Car, company boss Lawrence Stroll was speaking with the press at the Monaco Grand Prix when he said that "volume wasn't important" when it comes to the British outfit's mid-engined models. Instead, the brand's focus will be on "profitability and exclusivity," according to the publication.
That's sad news for anyone that liked the look of the Vanquish Vision concept that Aston Martin unveiled back in 2019.
The awesome Vanquish Vision took the aggressive stylings of the Valkyrie and Valhalla and promised to make them more accessible to mere mortals. This meant a hybrid V6 instead of the V12 you find in the Valkyrie and less of the F1-inspired aerodynamics you find on the multi-million-dollar racer.

It was an incredible sounding and looking proposition but, sadly, it'll never materialize. Instead, if you want a mid-engined Aston you'll be stuck on the waiting list for one of the 999 Valhallas that Stroll says the company plans to build.