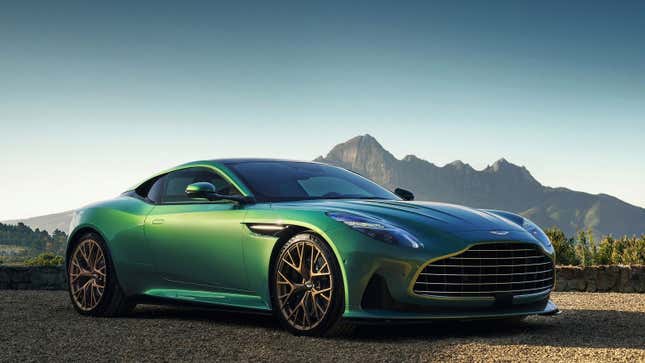 Last night, Aston Martin unveiled the DB12, the V8-powered successor to its DB11 grand tourer. The new car features updated styling, a fancy new interior and all manner of mechanical changes to make this a worthy addition to Aston's DB line of cars.
But because most of us will never get the chance to drive one of these machines, we thought the next best option was to put together a gallery of all the wonderful angles and details you'll find across the DB12.
So sit back, relax and flick through our gallery showing the 2024 Aston Martin DB12 from every angle.