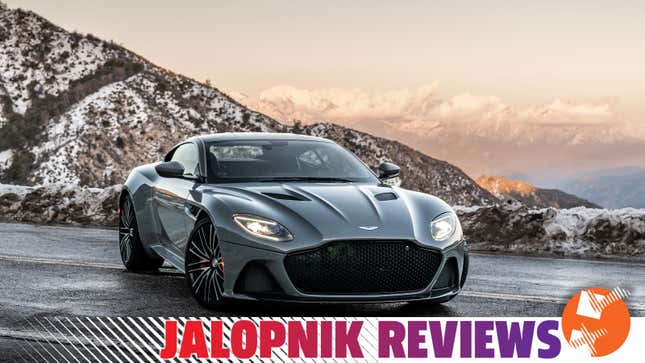 Making and selling exotic, high-performance cars for vast sums of money is unsurprisingly tricky, but maybe not for the reasons you're thinking. You see, when you have a storied brand known for selling achingly pretty cars, people will often buy those cars regardless of their flaws. They want to see those cars in their garages — and, maybe more importantly, they want to be seen in those cars, because of what it says about them. That sounds good, but the other edge of this sword is that, when you charge over $400,000 for a car, it's going to generate some expectations from people like me.

Take, for example, this 2023 Aston Martin DBS. This is a car from a storied brand, known for making gorgeous cars that cost more than many people's homes. It is, in many ways, an objectively bad car. It's hard to see out of; it's unbelievably low to the ground and scrapes on everything; it doesn't even handle that well, and don't get me started about the ancient infotainment tech on the dash. But the people who would seriously consider buying a DBS simply don't seem to give a damn about any of that.
Full Disclosure: Aston Martin wanted me to drive the DBS so badly, the company delivered one to my home to use for a week as I pleased, with a full tank of gas.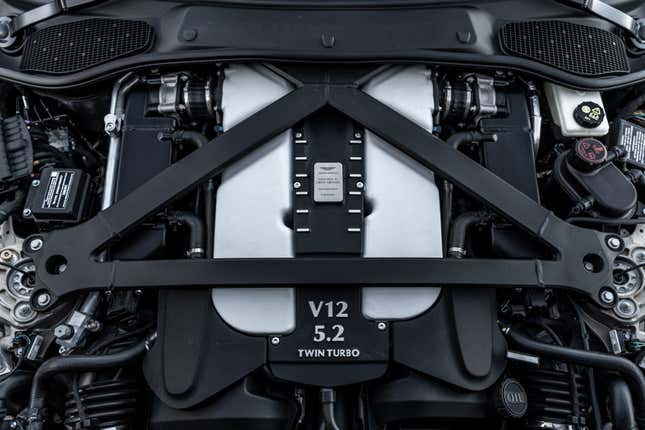 First, facts. The 2023 Aston Martin DBS is powered by a 5.2-liter twin-turbocharged V12, producing a staggering 715 horsepower and 663 lb-ft of torque. That power is routed through a torque tube and carbon-fiber driveshaft to a rear-mounted ZF eight-speed transaxle. Aston Martin claims a 0-62 mph time of 3.4 seconds and a top speed of 211 mph.

That drivetrain is bolted into an aluminum unibody structure and covered in extremely pretty body panels, notably a massive carbon-fiber clamshell hood. The DBS' suspension is composed of front double-wishbones and a multi-link rear with adaptive dampers all the way around. Braking is handled by 16-inch front and 14-inch rear carbon-ceramic brakes. The steering is electrically assisted with variable ratios.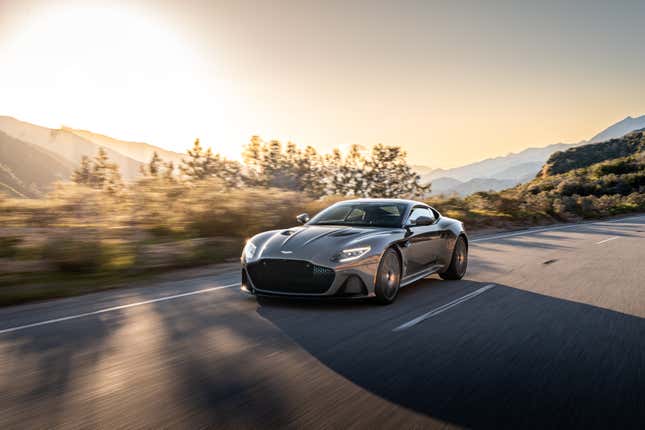 While that's a pretty impressive roster of components, even for a car at this price point, their sum is less than it should be. That engine, for example, is ferocious, but it's heavily turbocharged, and there is a not-inconsiderable wait between mashing the throttle and getting into the boost. The eight-speed auto is essentially the same ZF gearbox we know and love in many other cars, but the way it's tuned often makes it jerky and unpleasant at low speeds. I will concede, however, that it works great when paddle-shifted manually.

Those big carbon-ceramic stoppers look impressive and feel strong when hauling the DBS down from stratospheric speeds, but they're grabby and difficult to modulate around town. The steering is both heavy and numb. A true grand touring car should be brutally fast and effortless to drive. The DBS doesn't fit that description.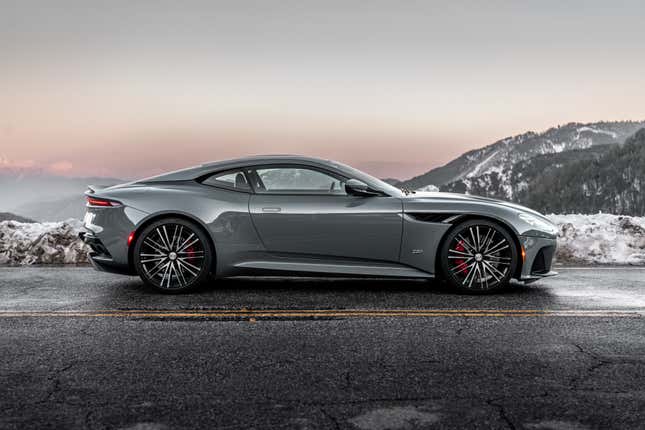 However, the ride comfort is something Aston Martin truly knocked out of the park. First, the car feels taut without harshness; it absorbs bumps beautifully and doesn't wallow, despite its 3,900-pound curb weight. Aston left the suspension modes separate from the drivetrain modes, which was a good decision, and it's one of the things I enjoy most about the DBS. What isn't so great is the DBS' tendency to snap oversteer when pushed, with little warning. This seems counterintuitive, given the car's long wheelbase and front-mid-engine layout, but when combined with the speeds the DBS is capable of achieving, it doesn't make for a confidence-inspiring car to drive hard.

Here's the thing, though: Most of that doesn't matter. Remember that group of people I talked about, who want to be seen in a car like the DBS? Many of the deficiencies I've mentioned work in that kind of buyer's favor. For example, that laggy V12? The delay in power delivery makes you seem like a smooth driver even if you're not — and frankly, in Sport Plus mode, all anyone will pay attention to is the music coming from your $12,000 optional titanium exhaust. The heavy steering doesn't matter when you're rolling down Venice's Abbot Kinney Blvd. on a warm, sunny Sunday afternoon, because you're not turning much anyway. Get where I'm going with this?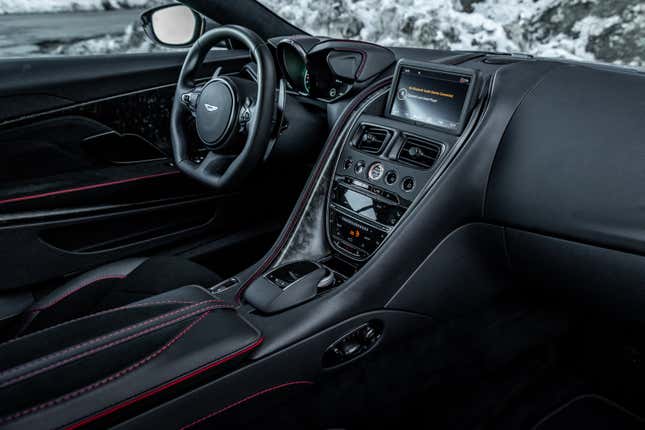 So aside from how it drives, we have to talk about what the DBS is like to live with. First, the interior is pretty nice. My test car features an unfortunate amount of dark Alcantara and chopped carbon-fiber trim, but it suits the boring-but-aggro China Gray exterior of the car. The seats are comfortable, and while I've seen others complain about the squircle-shaped steering wheel, I don't mind it. It has plenty of comfy places to grip it, and while it looks a little weird, it's less strange than the one in the C8 Corvette.

The interior fit and finish is excellent, with high-quality materials, as you'd expect from a brand like Aston Martin — but the cramped, dark cabin in no way feels like it belongs in a vehicle with a $406,086 price tag. It's hard to say how much of this is down to the spec of this particular car, but some other things that have nothing to do with the individual configuration let the DBS down. Aside from the crystal gear selector and engine stop/start buttons, all the other dashboard controls are plastic pieces that look and feel totally average. This is a $400,000 car; the word "average" shouldn't be anywhere near this interior.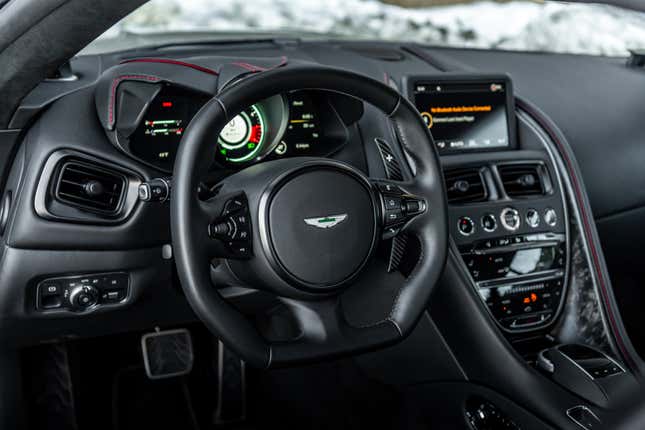 In many ways, Aston Martin's partnership with Mercedes-AMG has been great for the British brand's cars. The Vantage and DBX, for example, use AMG's exquisite 4.0-liter twin-turbo V8, which is dynamically excellent, sounds great, and is probably more reliable than anything a small specialty carmaker could cook up on its own. The Mercedes tie-up allows sharing of other things like infotainment technology, but in the case of the DBS, this is a bad thing.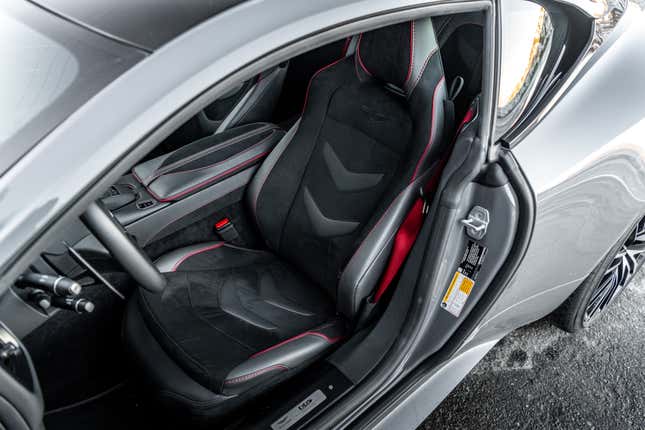 That's because the DBS is saddled with Mercedes' archaic COMAND system. When the DBS debuted in 2018, this infotainment tech was already on its way out at Mercedes, in favor of the current, much more modern MBUX system. The age of this platform means this 2023 DBS is not only missing Apple CarPlay and Android Auto, it doesn't even have a touchscreen. The tiny display looks like hot, low-res garbage; the only good thing you can say about it is that you can turn the screen off entirely. The screen looks tacked on, rather than integrated into the interior. Well, I'll be fair — it looks like it was wrapped in the finest leather and then tacked on. With the old DB9, at least the ancient Volvo-based infotainment system had a screen that disappeared into the dash. My test car comes with an optional $9,400 Bang & Olufsen BeoSound stereo, which looks like the system you'd get in a high-end Audi with an MSRP a quarter of what you'd pay for a DBS. While it sounds pretty good, the Burmester system in Mercedes' current lineup eats its lunch for significantly less money.
Other tech on the interior is fairly sparse, with keyless entry, heated seats, a 360-degree camera and a tire pressure monitoring system coming standard. Ventilated seats are extra. There is no adaptive cruise control or other advanced driver assist feature to speak of.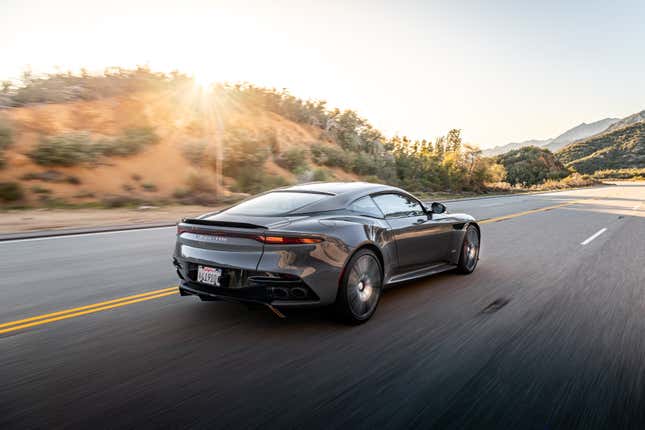 Aston Martin recently announced that the current DBS will soon be sent to a farm upstate. To give the coupe a proper send-off, Aston is inexplicably giving the car even more power as the DBS 770 Ultimate. A big part of my desire to review the DBS was to experience what this car has become over its lifespan, to learn whether how it drives lives up to the promise of its incredible styling. It's a car I want to love, but I don't. Yet, while I don't love it, I think I at least understand it.

The DBS technically fulfills its mandate of being exclusive, powerful and a vehicle to be seen in. But it also feels like it was born a few decades too late to really make sense, given the competition it now faces. It's a car that feels lost in the market because it was born with a Ryan Reynolds face, yet saddled with a Burt Reynolds soul.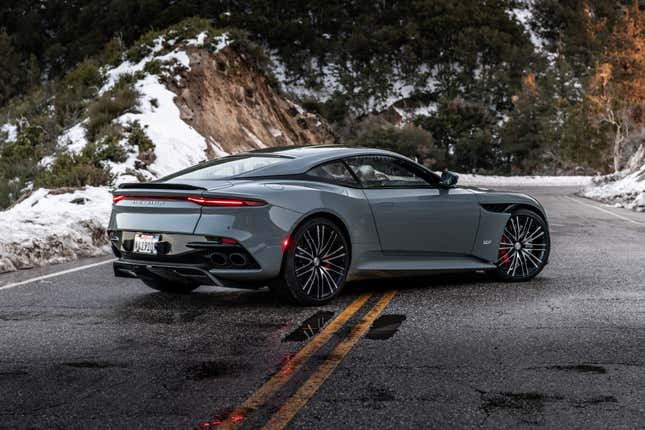 2023 Aston Martin DBS Coupe Specs
Engine type
Twin Turbo Premium Unleaded V-12
Transmission/Drive
Automatic w/OD