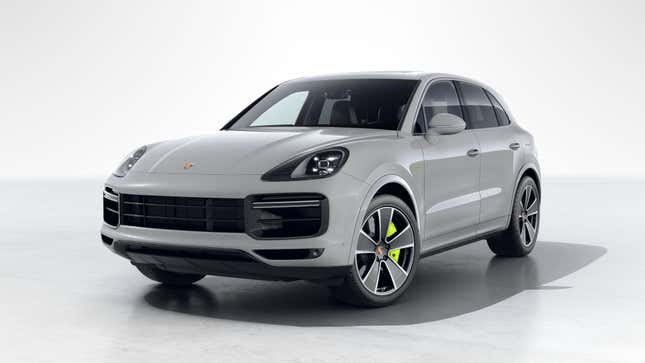 For a really long time, metallic paint colors have been the standard for passenger cars. While they initially got their start in the 1930s when they used fish scales to get their sparkle and were only available to the super-rich, now even basic no-cost colors like black and white have metallic flake in them. Except now there's a trend that's been going on for a few years that's been kicking that flake to the curb.
Whether it's Porsche's Chalk, Audi's Nardo Gray, or Ford's Cactus Gray, among others, the resurgence of non-metallic paints as popular choices has been sort of surprising. It's such a big thing, even here in car-obsessed Los Angeles, that the friggin' Los Angeles Times took notice and wrote a whole story about it, which you should read.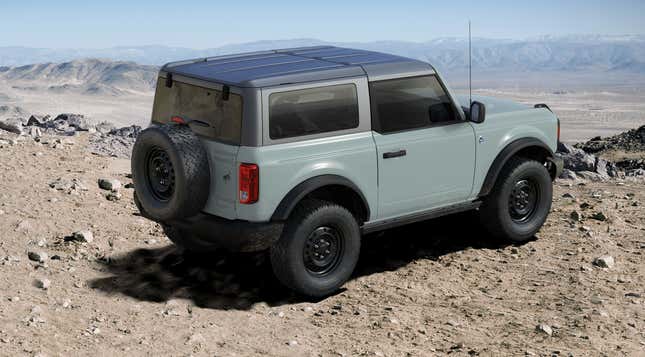 Some colors, like Nardo Gray started out as special RS-only hues, while others, like Hyundai's Sage Gray and Blue Stone, were inspired by colors found in nature, which tracks because, according to the LA Times' story, the Pantone Color Institute correlates people's interest in these more muted earthy colors to growing environmental consciousness.

Nature is a key inspirational concept over at Nissan, too, whose vehicles now come in aluminum-flakeless shades Boulder Gray, Baja Storm and Tactical Green. But it's a certain kind of nature.

"Not earthy natural. Earthy high tech," explained Nissan Design America lead color and trim designer Moira Hill, drawing a connection between the car colors and the technical equipment that adventure-seekers might cram into their 4x4s for weekend jaunts in the mountains. If you're packing, say, a $500 carbon fiber camp chair, why wouldn't you want your car to match?

It's not solely about projecting a sense of adventure. Boulder Gray paint, for example, offers a stealthy vibe when applied to Nissan's Z sports car, Hill said. "It is understated and not flashy," she said.
At the end of the day, it's frankly just nice to see cars in actual colors other than just black, white, silver and gray. Even if these popular muted colors aren't bright or bombastic, they're still refreshing.