Good morning! Welcome to The Morning Shift, your roundup of the auto news you crave, all in one place every weekday morning. Here are the important stories you need to know.
1st Gear: Sales Challenged
The reason the Big Three keep cranking out muscle cars (aka pony cars, aka sport coupes, you know which ones I mean) isn't just out of generosity to keep the Motor Trends of the world in business with comparison tests. Believe it or not, the Mustang, Camaro and Challenger are profitable and they sell well enough to be considered volume products, unlike most sporty cars.
But new car sales this year are beginning to "plateau" after years of record sales, and while SUV and crossover sales remain strong, all three muscle cars are posting alarming declines—especially the Camaro, which is a brand new model this year. Automotive News points out the trend:
In 2015, muscle-car sales shot up 22.6 percent for the first seven months. In 2014 and 2015, the three cars handily outperformed the overall car market. But sales of all three cars have dropped this year: Mustang down 5.5 percent to 72,530; Camaro down 15.4 percent to 42,354 and Challenger down 5.5 percent to 39,998.
G/O Media may get a commission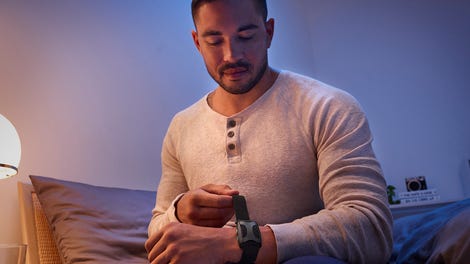 Performance cars, and luxury cars, could be the "canary in the coal mine" as new car sales maybe start to drop off.
A General Motors spokesman cited higher incentives last year while they were trying to get rid of the old fifth-generation Camaro as one reason for the discrepancy in numbers. As TTAC pointed out recently, the Camaro is also more expensive than the other two, and its redesign doesn't exactly scream "newness."
Still, maybe we shouldn't be completely concerned just yet:
And the story of a slow decline may not be so simple. Tom Libby, analyst for IHS Markit, says the muscle-car segment still shows signs of strength.

Loyalty within the segment has increased over the past five years. Of those customers who owned a Mustang, Camaro or Challenger and returned to trade it in for a new car this year, 23.8 percent stayed within the segment, up from 17.1 percent in 2012, according to IHS data.

"There's a market out there that's attracted to the whole muscle-car concept and that market is stable," says Libby. "There's a segment of the buying population that likes the attributes of those cars. They like the image, the styling, the sound, the transmissions."
2nd Gear: The Escala Is Here To Stay, Somehow
In typical GM concept car fashion (see also any number of really great looking Buicks that never got made) Cadillac won't commit to building the Escala sedan concept, but its head honcho did elaborate on how it could translate to the rest of the line. Via Automotive News:
The biggest and most immediate element of the Escala to land in buyers' driveways will be the car's dramatic new styling. The concept sedan's look is a radical departure from Cadillac's current design and includes a healthier dose of Asian influences than the brand has featured in the past.

"The design language is the first thing" consumers will see, de Nysschen said. "Exterior design and interior design concepts are already being incorporated in the vehicles that are in development right now."

He estimated that production Cadillacs will arrive with this look in 2019. That would make the next-generation CTS sedan — soon to be dubbed the CT5 — the most likely candidate for the styling shift, followed closely by Cadillac's all-new XT7crossover. Both models are expected to go on sale in 2019.
So where's that big sedan we were promised? Well...
Until Cadillac and the rest of the industry can tell whether that shift is due purely to low gasoline prices or whether light trucks are the new normal, Cadillac is exploring other options, he said. They include the idea of merging a CT6 and CT8 into a single vehicle like the Escala to take the CT6 platform more upscale, using a new large crossover as Cadillac's flagship (not an SUV because the vehicle would be sold globally), or both.
The SUVs rule the world, for now.
3rd Gear: VW Trying To Get Supplier Dispute Resolved
As we told you last week, one unintended consequence of Dieselgate has been cash-strapped Volkswagen's request for its suppliers to cut their prices. That didn't go over well, and now VW is trying to resolve disputes with several suppliers to get Golf production back on track. Via Reuters:
Volkswagen (VOWG_p.DE) is seeking a negotiated settlement with suppliers in a dispute over contracts that is halting production at some of its plants and talks will resume on Monday, the German carmaker said.

"Naturally, we remain in talks with the suppliers," a VW spokesman said, adding that the negotiations had run late into the night on Friday and that the parties had agreed to resume discussions on Monday.

He said the company was keeping its legal options open, without giving further details.
4th Gear: How To Profit From Self-Driving Ride Share Fleets?
The car and America grew up together. And as highways, suburbs and commuter culture boomed, so did the automakers. But as The Detroit Free Press points out, more and more people are migrating to cities, and automakers are partnering with big tech firms to explore the possibility of ride-hailing fleets with no human drivers at all.
Question is: how do you make money that way?
Today, about half the world's population lives in cities. By 2050, that will grow to three out of every four people. In the largest mega-cities, owning, operating and parking a privately owned vehicle will be prohibitively expensive and inconvenient in gridlocked traffic.

"All the major automakers can see that their business model based around simply building a vehicle and selling it for a profit may not sustain them in the second half of this century," said Ian Riches, director of automotive practice at Strategy Analytics in London. "Unless they do something they're almost guaranteed to fail."

[...] If you partner, as GM has done with Lyft, how do you divide the revenue between partners, especially when one of them bears a much larger share of the engineering and manufacturing costs? How much do you pay your drivers, who will still be part of the business for the foreseeable future?

Uber and Lyft see full autonomy as a way to reduce their largest cost (recruiting, screening and paying drivers). But when these driverless cars are street-legal, the ride-hailing firms will have to pay whomever makes them.
It's a bit of an alarmist take. I think change will be a bit slower than expected, but car companies would be insane not to at least start preparing for this possibility.
5th Gear: No One Wants To Work At VW Dealerships
We're coming up on the one year anniversary of Dieselgate, and sales of U.S. Volkswagens are still tanking hard. So dealerships are having a problem with staff poaching, Automotive News reports:
"Whenever something like this happens, the focus is always on maintaining a good sales force," said Chip Maher, principal of dealership 20 Group consulting firm CWM Consulting in Richmond, Va.

VW's scandal is a black eye to the brand and has hurt its new-car sales. It's forced a halt to its diesel vehicle sales, and dealership values have plummeted to zero among some buy-sell advisers. Many VW dealers say that makes hiring and retaining sales staff especially challenging.

"Without a doubt, it's a little tougher attracting people to Volkswagen right now," said Maher. "There's a squeeze on hiring until the throughput starts coming up."
Reverse: Vive La Citroën
A little more on that crazy story here.
Neutral: Why IS The Camaro's Sales Down?
Of the three contenders in that segment, it's probably the best performance car in terms of handling and overall dynamics. One could easily argue it's the best Camaro ever. So why isn't it selling better? Prices too high? SUV dominance? The Mustang looks better? (It does.)