Have you ever dreamed of having not one, but two, big, overpriced American drag cars for the street, so powerful that somebody had to sign off on their potential danger upon buying them? Maybe one for yourself and one for your significant other, or one for yourself and another one for yourself?

Well, you're in luck. Two 2018 Dodge Challenger SRT Demons are heading to auction with Mecum later this month as a pair, with an estimated sale price of between $250,000 and whatever some other wealthy person is willing to pay.
Mecum calls the auction lot "The SRT Demon Offering," which sounds slightly satanic and highly terrifying. Look, Mecum, we know Ford's suing you, but let's not make any rash decisions on blood sacrifices or anything. Everybody needs time to think on those before they go through with them.
Aside from the disturbing subliminal messages, someone out there is probably willing to pay quite a bit for the Demon pair. They've got a factory-rated 1,680 horsepower combined with their supercharged Hemi V8s, and Dodge only made 3,300 of the street-legal drag cars before stopping production and finding a way to spin the Demon concept off on its other models to keep demand high on both.

G/O Media may get a commission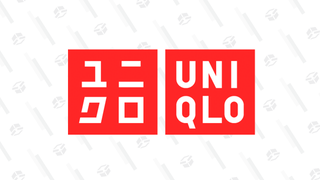 Year-round basics
Uniqlo Summer Sale
The Demon's base MSRP was reasonable on the supercar spectrum at $84,995, but most didn't go for anywhere near that. Dealers put heavy markups on their meager inventories with some listings hitting $175,000, and the used market is even wilder—most Demons hover at or under $200,000 each, but some owners have listed theirs for more than $500,000.
The Demon, essentially, became a prime social experiment for the question of, "How many people will pay way too much for a Dodge?"
The Mecum listing said these two Demons each still have the plastic on them from the dealer, and, as you could probably tell from the burning feeling in your eyes, they also still have the yellow shipping covers on. One of the cars has 43 miles on it and the other has 77, according to the listing, which is higher than some of the Demon flips listed with single digits on the odometer.

But that's only a few extra miles, and someone's going to go home soon with two identically terrifying production cars. Maybe they'll use them to challenge people straight up at the drag strip. Maybe they won't let anyone touch them, and will instead decide whether they feel like a red hood or a matte-black hood each day. Maybe they're just for Instagram. Maybe a couple will buy the cars, in a show of affection for each other and American muscle. Maybe somebody will just drive one and hang the second as home decor. It wouldn't be the first time.
Either way, here's hoping they get the cruise control fixed.

And in the meantime, all the rest of us can dream about more reasonable pairs we could find happiness in buying—a nice pair of shoes, a pair of sunglasses we don't break immediately, actual pears. You know, stuff we can really splurge on.
[h/t Motor Authority]