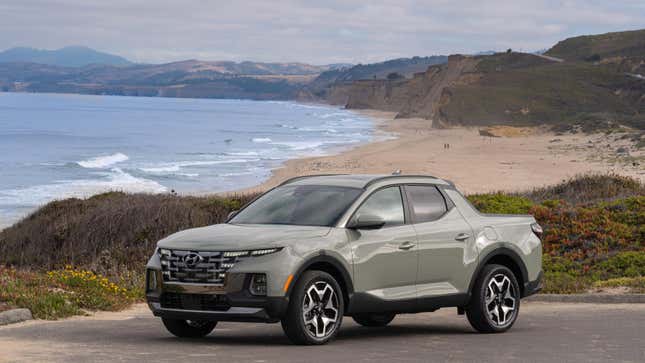 If you're in the market for a mid-size crossover, minivan, or mini truck, you probably want to use it to haul things — people, groceries, whales. You may even want to haul more than the car itself can hold, which would be a problem had humanity not invented the trailer hitch. For owners of Hyundai Santa Cruzes, Santa Fes, and Kia Carnivals, however, that's caused a new problem: Those oh-so-convenient trailer hitches are now a fire risk.
The Kia Amanti Was Basically a Knock-Off Mercedes
In case you missed it:
Kia and Hyundai have recalled a combined 571,467 cars for faulty trailer hitch wiring, which could cause the car to erupt in flame without warning. The fix itself is simple — a replacement wiring kit with a new fuse — but the danger is real enough that both companies have advised owners not to park their cars near anything flammable until the vehicles can be repaired.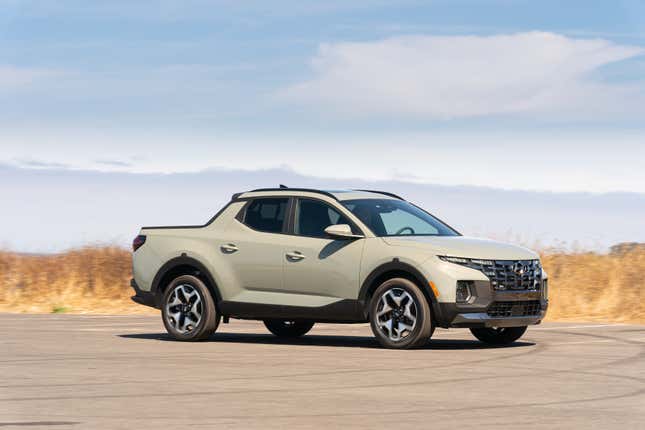 The vast majority of affected cars come from Hyundai, which recalled 567,912 vehicles for the immolation issue. The affected models are:

2022-2023 Hyundai Santa Cruz
2019-2023 Hyundai Santa Fe
2021-2023 Hyundai Santa Fe Hybrid
2022-2023 Hyundai Santa Fe Plug-In Hybrid
Kia's side of the recall is much smaller, with a mere 3,555 examples of 2022-2023 Carnivals affected. The underlying cause is the same from both automakers: Water can accumulate on a circuit board that controls trailer hitch power, leading to a dangerous electrical short.
Interestingly, the fix seems somewhat different between the two companies. Kia owners are told their cars will get a new wiring and fuse kit, but Hyundai's recall notice talks about interim repairs that will be done to the cars until the full fix is ready.
If you own an affected model, check our guide to determining whether your car is affected by an active recall. Owners should get a notification in the mail, but don't wait for that letter — check your car out now.