The Aston Martin V8 Vantage isn't the fastest. It isn't the cheapest. It's not the best on any quantifiable scale. That doesn't matter. The V8 Vantage is the most beautiful and special car in its class. And with the Vantage GT, more people can afford to experience a throaty super model. Here's why they should.
(Full Disclosure: Aston Martin loaned me the V8 Vantage GT for a weekend. I drove it to New Jersey Motorsports Park for a race I was running. Did I drive the V8 on track? Goddamn right I did. Did I do a burnout? Maybe… Also, my memory card of photos of the sunset and the NYC skyline has gone missing. Which is a shame. Most of these photos are of an N430, which is the same car without the ugly white stripe on the side.)
When the V8 Vantage was released, I decided that I had to own one. I think I was 18 years old, and I had already found my dream car. The plan was to save for the next few years and buy it. But then I decided to be an auto journalist, where money is not necessarily as easy to come by. But that opened the doors to driving my dream car.
Last year, I tested the V12 Vantage, which is still one of my favorite cars that I've ever driven. That British bastion of hot roddery was one of the most special pieces of automobila my grubby fingers have ever graced. Everything about it engenders lust.
G/O Media may get a commission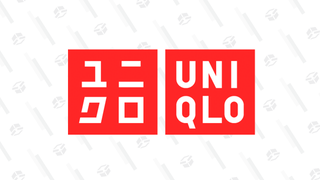 Year-round basics
Uniqlo Summer Sale
And then, this year, Aston replaced the V12 with the V12 S. It had more power, but it had no manual transmission available. I was upset. Then Aston announced something else: The V8 Vantage GT, a stripped out V8 Vantage with a manual gearbox and a starting price of $99,900.
An Aston Martin for less than $100,000? Holy crappington. Of course, with any options, it gets pushed to six figures (this particular V8 Vantage GT was $110,000), but a five figure starting price is nearly unheard of from the sports cars from Gaydon.
How stripped out is the Vantage to get down to this price? Not really stripped at all. It has Alcantara all over the interior, doesn't have the deluxe B&O stereo, and leaves off a few other luxury options that don't matter, but that's it. This isn't a V8 Vantage light. It isn't detuned. It's just the V8 Vantage at its rawest.
And it's probably how the V8 was always supposed to feel. Earlier versions (which, full disclosure, I've never driven) had been called slow and lacking in most dynamic areas. But the Vantage GT, is that lacking?
Not at all. The ultimate edition of the V8 Vantage might just be the best one they've ever built.
Exterior: 9/10
Since it came out nearly 10 years ago, the V8 Vantage has looked the same: Beautiful. It's a high watermark in the world of design. Somehow, it doesn't even look dated. It's still as classically modern as it was from day one.
The Vantage GT does have some added flair in the form of accent stripes on the grille, rocker panels, and A pillar/roof. This car, which is green, looks great with the yellow accents. However, I could really do without the white "GT" stripes on the doors, which are put on with the skill of a teenager adheasing stickers to his laptop. Thankfully, it also looks like the stickers will come off with just a blowdryer.
Just leave the yellow lipstick on the grille and on the roof, but get that stripe off the side. It's way too much blush on an already beautiful face.
Interior: 9/10
Aston interiors are not necessarily functional bliss, but they are definitely works of neoclassical art. Unlike mass market cars, where usability and accessibility are the priorities, you get the sense that Aston has favored beauty over any sort of semblance of a user experience.
Among the niggles, the screens are invisible in direct sunlight, the buttons are impossibly small, the menus, if they aren't explained to you, are nearly inoperable, and the GPS is nothing more than a basic Garmin. Hell, the tach has no marks on it for redline because that would clutter it. Instead, little red lights pop up on a tiny screen on the dash, but they don't give you enough warning so you hit the rev limiter a lot.
And it really doesn't matter, because the details are just exquisite. An interior that isn't designed by a committee of user experience experts may take a bit more work to get used to, but it becomes more theatrical, more of an experience. And it is just gorgeous in there. The details that would make a UX pro go nuts are what make John Q. Driver go bananas over the Aston. There's just a feeling that you're in something special with the Vantage, not the math exam that is a Porsche.
Acceleration: 7/10
The 4.7-liter V8 effectively converts gasoline into noise. And speed. A lot of speed. It has 430 horsepower and 361 pound feet of torque hauling around a car that weighs 3,600 pounds but doesn't feel like it weighs 3,600 pounds.
All that power brings the little beauty to 60 in just 4.6 seconds. Sure, that isn't blindingly fast, but acceleration isn't all numbers. There's a feeling with the V8 GT. Maybe it's because it doesn't have the greatest sound deadening or because it is a bit older, which in turn means is a little less sophisticated, but the sensations make their way into the cockpit much more readily than in a number of other cars. Also, the manual gearbox, which we'll get to in a minute, involves you in the process. Every time you need to use feet and hands to change gears will remind you that you're making the gear change in a way that clicking a paddle just can't.
Braking: 8/10
On the street and track, the Aston has strong, fade-free brakes. There's great initial bite, but it isn't just a digital pedal. They're easy to modulate and not jerky in the least. That's a plus on the road, for sure.
Ride: 8/10
Like a hard bed, the Aston is, shall we say, good for your back. This is not a soft, coddling experience that will make you think of being tucked in by your mom. It's an assertive car with sporting pretensions. Well, not even pretensions. It's sporty.
This is some of the best chassis tuning I've experienced in an Aston. It's not quite at the ride quality bar that Porsche sets, but it's damn close. This is an aggressive model with an aggressive setup that somehow works on both road and track.
Handling: 8/10
See those numbers on the side of the car? Yeah. This went on track. The steering is quick. Like really quick. What's also great is that the front end grips like mad. On track at NJMP, the Aston felt right at home, like the nose had a magnet that would draw it right to the apex. Body roll is minimal and grip is tenacious. The steering, which is hydraulic, is still a little vague on center even if it is quick and direct. It's also better than about 95 percent of the electric systems out there.
I did leave all of the aids on while the car was on the track, mainly because I didn't want to be murdered by Aston if an attempted drift left me crying in the armco. What I will say is that the Vantage wants to play. And specifically, it wants to play by kicking the rear end out under power. The traction control would chatter away under power. In fact, it seems like the sort of car that would be invitingly easy to get sideways and leave there for extended periods of time.
That's the sort of car we like around here.
Gearbox: 9/10
GAH A REAL MANUAL GEARBOX. GAH A GREAT CLUTCH THAT'S LIGHT AND EASY TO MODULATE. GAH A MANUAL GEARBOX.
Ok, now not in caps. It's a fantastic, smooth manual gearbox with buttery gear changes and a very direct feeling linkage. I will say that heel/toeing is difficult as the throttle pedal is very narrow. Also, the placement of the shifter sometimes makes you feel like you're opening locks on a canal. But that doesn't matter all that much. What matters is that Aston is offering their hardcore trackable car with a manual gearbox, unlike some other makers of hardcore trackable cars. We like this.
Audio: 8/10
This particular Vantage GT did not have the optional Bang & Olufsen mega stereo experience, which is just fine. As for the engine, well, I'm torn.
It sounds great. Like really great. It's throaty with just the right bit of rasp. But then there's one problem: You know that it can sound better. And by "better," I mean Aston makes the V12 Vantage, a car that sounds so impossibly demonic and mellifluous that it will give you goosebumps. There is no way their V8 could live up to the V12.
Toys: 7/10
Just like the V12 Vantage I drove last year, the V8 Vantage GT has Bluetooth, nav, parking sensors, a backup camera, satellite radio, and all the other doo dads. The nav is still a Garmin, and still feels cheaper than the car. Though I guess it feels less cheap in the V8 than the V12, since the car costs about half as much.
Value: 9/10
For a car that has cost anywhere from $125,000 to $200,000 in its various incarnations over the years, a model with a base price of $99,900 is a revelation. The V8 Vantage has always been the most gorgeous car in its class by an English wooded estate in the country mile. Every single angle is just right. It sounds great, it feels great, it looks great, it just is great.
Cars like this aren't cheap, but in this class, $99,900 definitely falls in the realm of affordable. Even $110,000, which is what this particular car costs, is a-ok. Yes, you could buy a Porsche or Viper for similar price, or even a Corvette for half as much. But none of those cars are as special as the Aston. Sure, the Aston isn't as fast as any of them and is probably more common than the slow selling Viper, but there is just an it factor the Aston has that the rest of the cars simply can't match.
And this is the last V8 Vantage, the car will be going away in the next year or so, leaving us in a post-Vantage world. It's a world with less beauty, less emotion, less mechanical theater. Enjoy it while you can.
82/100
Engine: 4.7L V8
Power: 430 HP at 7,300 RPM/361 LB-FT at 5,000 RPM
Transmission: Six-Speed Manual
0-60 Time: 4.6 seconds
Top Speed: 190 mph
Drivetrain: Rear-Wheel Drive
Curb Weight: 3,549 Pounds
Seating: 2 people
MPG: 13 City/19 Highway/15 Combined
MSRP: $99,900 ($110,000 As Tested)
2015 Aston Martin V8 Vantage 2dr Cpe GT Specs
Engine type
Premium Unleaded V-8
Transmission/Drive
Manual w/OD