The new Suzuki SX4 S-Cross is a much larger crossover than the versatile but quite underrated original SX4. Since it's built in Hungary, it was my duty to test it for you even if Suzuki has left America, but I ended up with more questions than answers.
(Full disclosure: I told Suzuki that although Americans can't buy their cars anymore, they still love the brand and want to know about their latest product. They were nice enough to trust me on that and gave me the top of the line model for five days.)
The S-Cross is an important car for Suzuki. Although the Swift is a good seller, the Swift Sport is a fun car and you can still get the SX4 with no frills all-wheel drive practicality, the rest of the lineup is nothing to get excited about. And more than a year after losing the American market, they better have something in Europe to keep the ship afloat outside of Asia.
They call the S-Cross their most innovative product yet and since the Suzuki factory is close to Budapest, we even went to the premier with my Autobianchi to see the 83-year-old Osamu Suzuki bow at the LCD screen behind the stage and our prime minister talk about the benefits of Japanese-Hungarian wisdom.
G/O Media may get a commission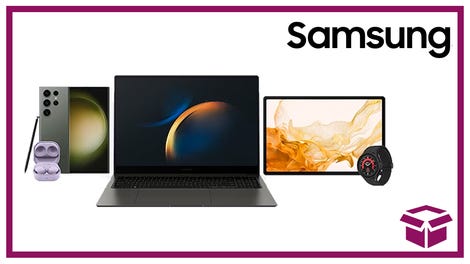 24 hour deals
Discover Samsung - Daily Deal
With all the knowledge gathered at that unforgettable press event, it was time for me to put aside my feelings about crossovers and start focusing on the product itself. Unfortunately, there was no snow around so I had to settle with getting it muddy.
Exterior: 6/10
It's hard to make a bloated crossover look good, but the S-Cross manages to offer something for both mom and dad, which is good news since it's supposed to be a no frills family car. It's got a friendly face with enough makeup to promise some adventures along the way (which it can deliver in case you pay for the four-wheel drive).
My car came with the brown metallic paint which I found boring and the optional chrome pack which actually made this maxed out model look cheaper than the ones without it. One of the chrome bits also came half way off the bumper during my time, proving that post-factory glueing is not one of Suzuki's strong points.
The wheels also looked small especially with the hubcaps instead of alloys, but winter tires make more sense in this size and you can get 17 inch alloys for the warmer part of the year.
Interior: 6/10
Black is good, isn't it? In a well-equipped S-Cross, your butt is getting warm very quickly in leather seats and there's a giant panoramic roof above your head, but other than that, the interior suffers from having the well-known but not much loved Suzuki switches and plastics you wouldn't expect for the kind of money they're asking for it.
There's no navigation (you can get one but it's more expensive than you could imagine), and the whole central console feels outdated from day one. On the other hand, the seats are comfortable and everything is easy to find thanks to the traditional ergonomics. No matter how boring it looks, that makes it cosy.
Rear visibility is bad. In fact, I had no idea where we were during parking and the (optional) sensor wasn't helping at all since it kept beeping immediate death even when there was still a lot of space to go. This hypersensitive setting is not something you want in a tight European city center. You can switch it off to make the noise go away, but you better have a passenger to guide you from that point if you want to keep your bumpers for longer than a week.
Acceleration: 4/10
This is certainly a car in which the sport button actually means something. In most cars, pressing it only ruins the balance but in the SX4, you really need everything switched on in order to get any performance out of the 1.6-liter naturally aspirated petrol engine up front.
It might have variable valve-timing and 118 horsepower at 6,000 rpm, but you're never going to rev it that high since it's not a sporty car and at lower revs, all you have is 115 foot-pounds of torque peaking at 4,400. This is by no means a new engine and if you intent to use it with the most fuel efficient settings, expect a struggle uphill and only moderate acceleration after a red light. The sport mode is the only way to spice things up a little in this marriage.
The 1.6 diesel sounds like a solution to the problem with the same horsepower and more than twice the torque at much lower revs, but you can only get that engine with the highest trim level. Don't ask why.
Braking: 7/10
The brakes were surprisingly good. Pedal feel was decent and it's set up perfectly for the stop and go traffic in the city. The S-Cross is pretty light for its size at 2,755 pounds and the four discs stop it with with great confidence.
The ABS is on the rather sensitive side of the scale but it kicks in flawlessly when you have to brake hard on a soaking wet road. The feeling of safety is one of the selling points behind crossovers and the S-Cross ticks that box with ease.
The handbrake is luckily a traditional one and it works just fine on gravel.
Ride: 7/10
Suzuki put a McPherson up front and torsion bars at the back, and the S-Cross tolerates potholes and bad road surfaces pretty well with that setup. It won't give you the impression of falling apart if you take it a little bit off road either.
It's no magnetic magic or any adjustable wizardry, but for a family hauler, this is pretty much all the damping you need. The car can take 1,058 pounds of load including your kids and their plastic scooters.
Handling 7/10
The S-Cross handles just as well as it rides to be honest, which means it can act surprisingly sporty for a large crossover. It's not as agile as a Swift would be but once you manage to get any power out of that engine, you can move around town in a way that makes you forget about its size.
What's more important though is its all-wheel drive system. Yes, it's an optional extra, but what's the point of such a vehicle without it? Suzuki calls it All Grip, and it does indeed make a difference. I went through some deep mud with it and if it could take that, a fair bit of snow won't stop it either on winter tires.
In auto mode, it uses front-wheel drive and only sends power to the rear in case there's wheel spin. In sport, it does a bit of torque vectoring to help with cornering while in snow/mud mode, it's all-wheel drive at all times. You can also lock the differential to maximize the power sent to the rear wheels.
Gearbox: 5/10
You can get this or a CVT. The good news is that it's a manual. The bad news is that it's a five-speed one that's hardly rewarding to use. It shifts easily and accurately enough, but that's about it.
As always, the computer will keep telling you to shift up even if the car is already struggling enough going uphill in the lower gear. No manual can make up for the lack of torque.
Audio: 3/10
Open the panoramic roof and listen to the birds. That's my advice.
Toys: 6/10
Since I had the top of the line car, there were some toys. The all-wheel drive was the main attraction but the S-Cross also came with heated leather seats, parking sensors, keyless entry (which didn't always work), a panoramic roof, cruise control, the full Bluetooth package, dual zone climate and seven airbags.
The problem is not the equipment but the build quality and cheap plastics. No matter how many extras you tick, the S-Cross won't feel premium for a second. The gif above shows what I'm on about.
Value: 5/10
The biggest problem of the S-Cross is it's price. Suzuki has come a long was since what you know as the Geo Metro, no question about it, but the test car I had costs $34,257 (yes, the same as an STI in the US) while the cheapest all-wheel version costs $25,912. Even with the ridiculously high European prices in mind, that feels too much for what you get. Especially if you look at the competition.
If it's a Japanese crossover you're after, I can't see any reason for not choosing the brand new Nissan Quasqai over the S-Cross. It offers more power and refinement for the same money, no wonder the first generation was Nissan's bestseller around here.
On the other side of the scale you have the Dacia Duster. Yes, its interior is nowhere near as fancy and the option's list is shorter, too, but if you intend to go deeper in the woods every weekend, it will give you more power and less fake chrome to worry about for a lot less cash.
The thing about the Suzuki SX4 S-Cross is that despite all that has been said, I didn't hate it. The five days we spent together were alright. But it's not for me and I'm not sure what sort of buyer will feel differently.
56/100
Engine: 1.6L I4 petrol
Power: 118 HP at 6000 RPM/ 115 LB-FT at 4,400 RPM
Transmission: Five-Speed Manual
0-62 MPH: 13 s
Top Speed: 109 mph
Drivetrain: All-Wheel Drive
Curb Weight: 2,755 LBS
Seating: 5 people
MPG: 34.5 City/47 Highway/41.2 Combined (US/NEDC)
Photo credit: Máté Petrány/Jalopnik