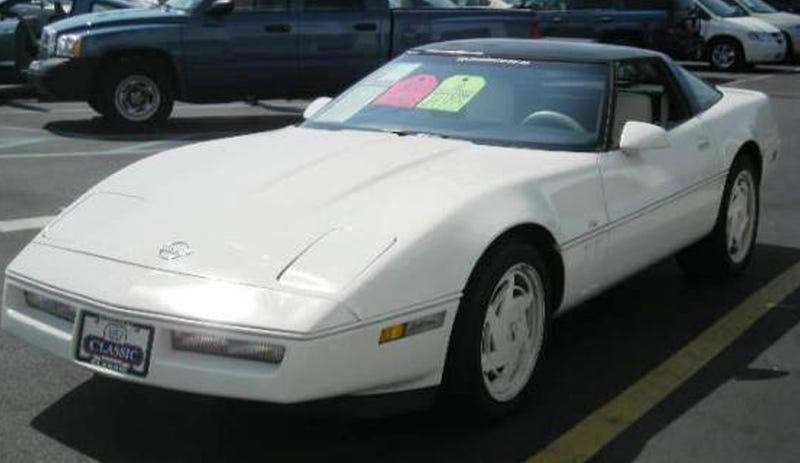 Price: $9,838
Mileage: 58,205
Cool Factor (0-10): 8
Why It Makes The List: It's the epitome of the Eighties. This C4 Corvette is of the 35th Anniversary breed and features a black roof with a tasty white body and matching wheels. Only 2,050 of these were produced in 1988 among the other 22,789 regular production cars. Hell, even Dave Ressler has one in his collection, so you should too.
From the seller's listing which can viewed HERE:

A RARE FIND! 35TH ANNIVERSARY EDITION, ONE OF ONLY 2,050 PRODUCED!!! WITH IT'S WHITE PAINT, LEATHER, AND PAINTED WHEELS, THIS IS A TRULY STRIKING VEHICLE! IF YOU'VE EVER WANTED TO OWN A COLLECTORS CAR, THEN THERE'S NO BETTER PLACE TO START THAN WITH A PIECE OF CLASSIC AMERICAN SPORTS CAR HISTORY LIKE THIS!!!