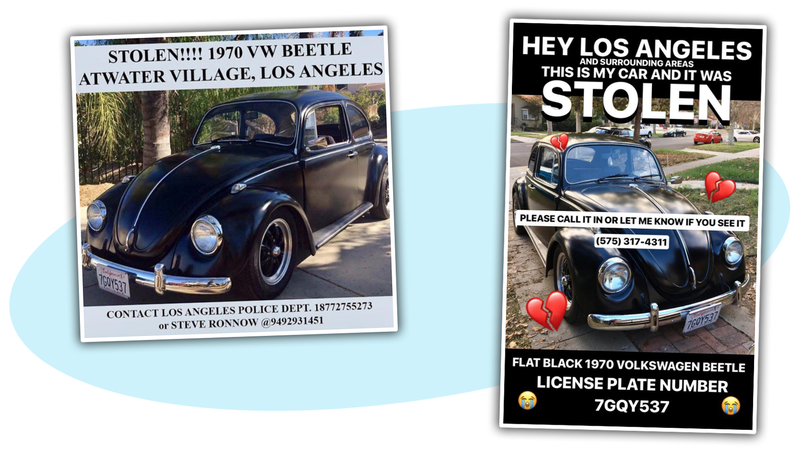 I'm not always able to help with stolen cars, but sometimes I can try. And, as you know, I have a soft spot for stolen Beetles. A woman named Miranda had her 1970 Beetle stolen from the Atwater Village area of Los Angeles, and I'm hoping some of the magic that helped me recover my Beetle may be able to help here, too.
Her Beetle is pretty distinctive—it has modified bumpers, Euro-style chrome blades with small bumper guards, and tiny front turn indicators from '58-'63 Beetles. It looks to be in lovely shape, and has some nice black-and-chrome wheels, too.
So, if you're in LA, please keep an eye open for a nice flat black Beetle, and if you have any information, please contact Miranda at one of the numbers on her flyers up there, or contact the LAPD at 877-275-5273.