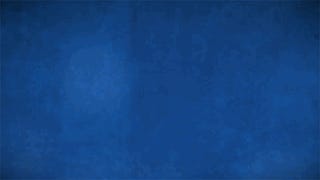 New York clearly wasn't enough for Nissan. After the Taxi of Tomorrow, meet the Hackney Cab of Nightmares, based on the trusty NV200 platform. Round LED lamps, large butt, the works.
While I can't really say it's a lifelong dream of mine to drive a cab in New York, there is a certain appeal to, at least temporarily, joining the worlds largest, slowest fleet of professional drivers of yellow cars in the world. I was given this chance to realize that childhood not-dream by Nissan, so I could try…
There has been a lot of hoopla surrounding Nissan's New York city taxi of the future, the cliche-ly named Taxi of Tomorrow. But proverbial road blocks be damned, because the Taxi of Tomorrow is now on NYC streets. The future is here.
A Manhattan Supreme Court judge has ruled that New York's Taxi and Limousine Commission overstepped their authority when they mandated that all NYC cabs be Nissan's NV200-based New York Taxi. After October 28, all non-hybrid cabs in New York will become illegal, so those New Yorkers better figure something out, pronto.
Following up on what we reported two weeks ago, Nissan announced that the production of New York's future taxis is well underway at the company's assembly plant in Mexico. So yes, after years of Crown Vics, a Japanese car will be the main vehicle in the fleet. Will this be the best NYC taxi ever? Doubtful.
It would seem as if the demise of The Vehicle Production Group, the now-defunct manufacturer of taxis and vans that received $50 million in government loans, is solely a tale of losers. But at least two big winners were involved: New York State Assemblyman Micah Kellner and his wife, who got a lot of money and a job…
John Liu, the comptroller for the City of New York, does not have nice words for the mini-minivan that's poised to become the city's primary taxi cab. No, he's not a Jalopnik reader who's pissed that the Nissan NV200 van is going to replace the iconic, rough-and-tumble Ford Crown Victoria. (At least, we don't think…
The main goal of the new "Boro Taxi" — cabs that'll respond to street hails in the vast parts of New York that aren't Manhattan (the outer boroughs) — is to make it distinct from the common yellow cab. In that respect, the recently unveiled cab color succeeds. It is distinctly not yellow. But why does it have to look…
New York's Taxi of Tomorrow was revealed in production form today, although you'll likely have to wait until next year to get a ride in it if your last name isn't Bloomberg. This 2014 Nissan NV200 doesn't have the regal name like a Crown Victoria, or the iconic style of a Checker, but it has airbags. Oh so many…
Nissan's revealed some new features this morning on the new "NV 200 Taxi" — aka, the "Taxi of Tomorrow" — aka, the "Taxi that friggin' sucks." Here's the "new" details we're learning today:
New York City now has three finalists for the "Taxi of Tomorrow" — Ford, Nissan and Karsan. Of course, given the RFP's "if any" stipulation, NYC might decide to just stick with what they've got. We vote for that. [NYC]