Not everyone is a fan of the looks on the limited-run Nissan GT-R50 by Italian design company Italdesign, whose name sums its purpose up well. But if you are a fan and you've got a spare $1.1 million or so to drop on it, the order books are now open. There are only 50 slots, so move on it now.

We've known the price tag and details on the GT-R50 for months, but Nissan announced Friday that the final production design is settled and ordering is open. If you didn't like the design and hoped the companies would cave between its debut and the car going on sale, that's too bad. Nissan said Friday that the car's exterior is "virtually unchanged from the prototype first shown in July."
As there are only 50 spots for the production version of the car, this is probably the closest an ultra-wealthy person can get to feeling the rush of a Black Friday television deal—without the discount, of course.
The price is also unchanged from months ago, with Nissan announcing that the car starts at 990,000 euros before options and taxes, which is more than $1.1 million at current exchange rates. The announcement also said that while the prototype was gray with gold accents, all 50 customers will get to choose their color combinations for the exterior and interior. Nissan didn't say whether the gold was optional, but if anyone drops more than $1.1 million on a Nissan GT-R and doesn't want gold on it, they need to rethink their life decisions.
G/O Media may get a commission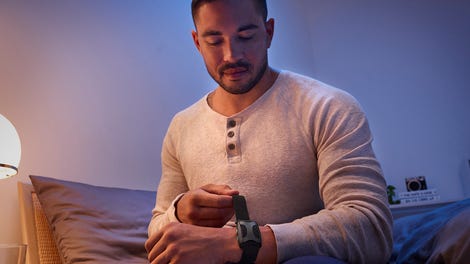 Anyway, Nissan and Italdesign got together for the GT-R50 to celebrate the 50th anniversaries of both the GT-R and Italdesign as a company. Italdesign does intense retunes and redesigns on all kinds of vehicles, and to make the few GT-R50s up for sale, the company used a Nissan GT-R Nismo as its base vehicle and then developed, engineered and built the GT-R50 from there.

The retune took the Nismo's 600 horsepower and 481 lb-ft of torque and turned it into about 710 HP and 575 lb-ft of torque. Here's how all of that happened:
Changes to the power plant include optimized twin high-flow, large-diameter GT3 competition-spec turbochargers and larger intercoolers; heavy-duty crankshaft, pistons, connecting rods and bearings; high-flow piston oil jets; revised camshaft profiles; higher-flow fuel injectors; and optimized ignition, intake and exhaust systems. A reinforced dual-clutch sequential six-speed rear transaxle and stronger differentials and drive shafts direct the power to the wheels.
The GT-R50 also got a makeover full of gold accents and smoothed-out angles on the body, and, if we're honest, makeovers don't happen often on the aging yet still charming GT-R. But because people don't like their routine broken, plenty of you all weren't exactly fans of how it looked.
None of that matters, though. The GT-R50 is an even more ridiculous version of the already ridiculous GT-R. You don't have to like it, but when it's been doing the same thing for more than a decade yet still ups the price tag every year, you at least have to respect it. That goes for the special editions, too.

Plus, the Nissan GT-R is all about absurdity, and there are few things more absurd—and more perfectly in the spirit of the GT-R—than paying more than $1.1 million for a special edition of the vehicle that started its modern reign as the reasonably priced supercar killer. It's the supercar killer turned outright supercar, gold accents and all.