You'll remember Italdesign as the company responsible for that batshit, carbon-bodied Lamborghini Huracán with the strange wheels. Now, it's teamed up with Nissan to create the most lunatic GT-R I've ever seen, called the Nissan GT-R50 by Italdesign. Also it has 720 horsepower, so.

The prototype car is based on a production 2018 Nissan GT-R Nismo, but was developed, engineered and built by Italdesign. It has a lot of gold finish everywhere (like, a lot a lot), a bulging hood and thinner LED headlights. The roofline has been lowered slightly.
Beneath the hood, ain't nobody fucking around. The twin-turbo 3.8-liter V6 engine now makes an estimated 720 HP and 575 lb-ft of torque. Power was the one thing I never thought the GT-R needed more of, but here's how they did it:

Changes to the power plant include optimized twin high-flow, large-diameter GT3 competition-spec turbochargers and larger intercoolers; heavy-duty crankshaft, pistons, connecting rods and bearings; high-flow piston oil jets; revised camshaft profiles; higher-flow fuel injectors; and optimized ignition, intake and exhaust systems. A reinforced dual-clutch sequential six-speed rear transaxle and stronger differentials and drive shafts direct the power to the wheels.
G/O Media may get a commission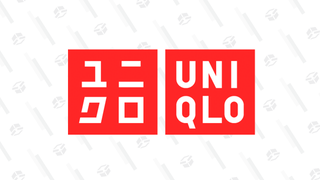 Year-round basics
Uniqlo Summer Sale
This is how a GT-R would look if all the rules got thrown out the window. It's bold and divisive, exactly what a spiky concept car should be.
The GT-R5 by Italdesign is meant to commemorate the 50th anniversaries of both the GT-R and Italdesign. When I turn 50, I expect the same kind of special treatment.