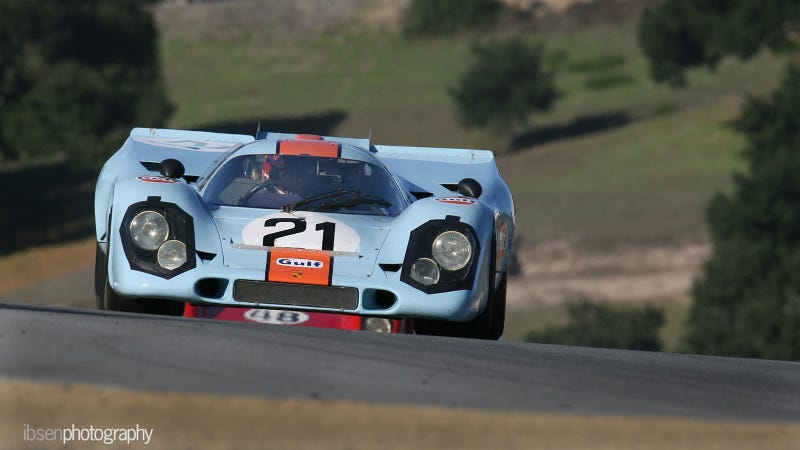 I'm not keeping stats on these wallpapers, but if I had to guess I'd say the track most represented is Laguna Seca. And the car most represented is probably a Porsche. Thanks to the Rennsport Reunion and the great work of Bill Ibsen we've got this great 917 photo that covers both.
Oh, and what's the most frequently featured livery? Probably Gulf Oil. MIND BLOWN!
The 1600-px version is here and the giganto-desktop version is on our Facebook page (no, you don't have to "like" our Facebook page or even sign in to the service. It's right there in the "photos" section on the left).
Have a photo to contribute? Email us at tips at Jalopnik dot com, just make sure you have the rights to share it.