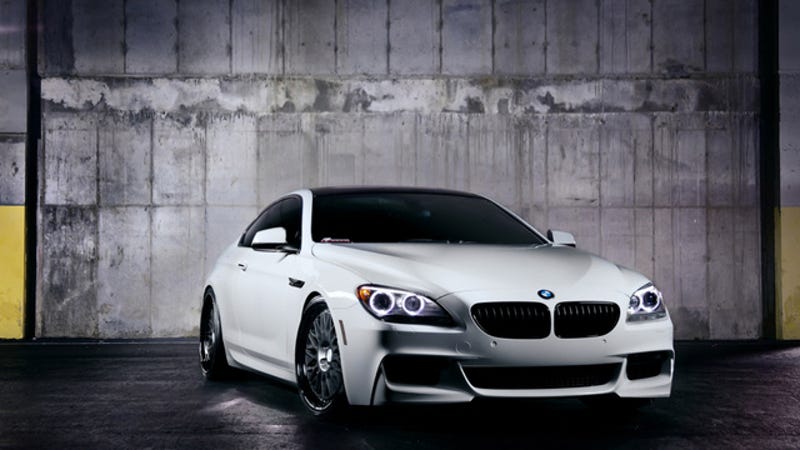 Weekend Wallpaper
Put these on your desktop to look cool and awesome.
We all have our own biases, I'll be the first to admit. I really, really did not like the second generation BMW 6-series. It looked fat and slow, in every way possible. But the third 6er, especially in M form, looks as far from that as possible. It looks lean, slick, and fast.
The current 6-series looks like a 6-series should. It's a grand tourer, though it looks like it can do that grand tour with some rapidity. The original 6-series was born in that mould, and while we can pretend the second-gen never exists styling-wise, the current generation is a fine return to form. And hey, it even looks good against some concrete. Especially when it's got a 547-horse V8.
EDIT: It's been brought to my attention that this may not be an M6, but a regular 6-series with an M-sport package plus a whole host of other modifications. You lot certainly are all very eagle-eyed. If I could add a bit to the fine details, photographer Jonathan just wrote in an e-mail that the car was lowered on Accuair airbags with a set of Nessen Forged wheels. It looks very dashing, indeed.
Photo credit Jonathan Camere. Used with permission. For more of their work, check out his website and Facebook page. For a desktop version, click here.
Weekend Wallpapers are featured on Saturdays. Got one you'd like us to run? Send it to ballaban@jalopnik.com with the subject "Weekend Wallpaper." Just make sure you have the rights to use it.