It finally happened, you guys. Someone finally bested the dude who eats gross stuff at church camp in the Great Prank-Off Of Life Itself: Daniel Ricciardo and Max Verstappen. The Red Bull Racing drivers have brought hijinks that wouldn't be out of place in your tenth grade homeroom to their post-race obligations at Suzuka last week, and that's just what Formula One needs.

First off, Japanese Grand Prix winner Lewis Hamilton left his phone unlocked on the podium, so of course, Ricciardo picked it up for a few funny selfies.

Hamilton was a good sport and uploaded them to his Instagram story for the world to enjoy artsy close-ups of Daniel's nose.

G/O Media may get a commission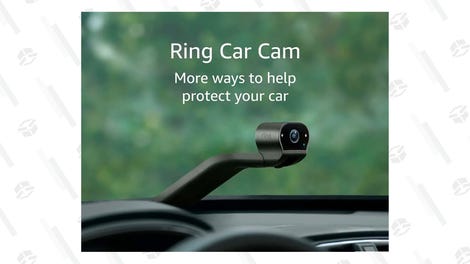 But wait! Red Bull's duo didn't end there. Max Verstappen's post-race remarks were briefly interrupted by a towel thrown by his teammate, which he retaliated with some water flung back at Ricciardo.

That may just be the best part of a F1 post-race press conference that wasn't viewed through Snapchat selfies I've ever witnessed. In fact, do more of this. Instead of asking obvious questions with obvious answers, just let the drivers lob stuff at each other in friendly tosses.

Congratulations, Red Bull Racing. These are some next-level class clown hijinks, mostly due to the venue where they took place. Throwing stuff at each other in third period choir when Mr. Giles wasn't looking was sneaky enough, but in an official FIA post-race conference? Dang. I'm impressed.