Sure, owning a race-winning race car would be great. But you know what would be even better? Owning a dryer that helped win that race! Everyone wants the car. But it takes a special, higher-level connoisseur of precision racing machinery to appreciate the sweet, hot performance of a race-team's dryer. Now it can be yours.
This Craigslist ad from Action Express Racing of Denver, NC is selling the dryer that was a crucial part of the team during the 2014 Rolex 24 Hours at Daytona race. Many have suggested that it was due to the incredible performance of this dryer and its revolutionary lint-trapping system that the team was able to perform as well as it did. Here's what the ad says:
Congratulations! You are looking at a piece of motorsports history! Up for sale is the 2014 Rolex 24 Hours at Daytona race winning Dryer!

This Dryer deserves its place in racing lore as it had the honor of being the Dryer that took the checkered flag for inaugural Tudor United Sportscar Championship presented IMSA race. It is a newly unified sportscar racing series that combined the Grand-Am Rolex Sportscar Series with the American Lemans Sportscar Series. Think NFL merging with AFL or NBA merging with ABA. Visit www.imsa.com

Okay for the specifics, the dryer is currently owned by Action Express Racing in Denver, NC. Visit axracing.com or check us out on Facebook and Twitter.

The team used the Dryer to dry the racesuits worn by the team's 7 drivers as they traded off driving duties between the two cars throughout the night. This Dryer performed beautifully as all the suits came out soft, supple, dry, and in championship form.

This dryer has had the following race winning drivers suits in it:

Joao Barbosa- 2 time Rolex 24 Hour race winner

Christian Fittipaldi- Former Indycar, Formula 1, and Sprint Cup driver (drove the famed 43 car for Richard Petty) nephew of Indy 500 winner Emmerson Fittipaldi.

Sebastian Bourdais- aka Seabass former Indycar champion driving for Paul Newman (yes the actor)

Burt and Brian Frisselle- Young accomplished racers with multiple Daytona Prototype poles and sons of Brad Frisselle overall winner of the 12 Hours of Sebring (which by the way this Dryer also served at in 2014 12 Hours of Sebring once again with strong poise)

John Martin- Young Australian standout rookie driver in his first Rolex 24 he stood proud on the podium probably in no small part to the Dryer.

It was bought in Daytona Beach, FL this past January. It is a Haier 6.6 cubic foot comes with cord, trophy and car not included.
And there's this video:
So, yeah, if you need a dryer, why shouldn't it be a race-proven dryer? Look at those sleek lines, the crisp folds of the sheet metal, the gleaming race-white finish — this dryer is a WINNER.
G/O Media may get a commission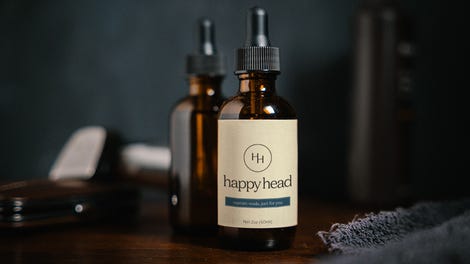 And it can be drying your underpants. RACE-DRYING.
(Thanks, James!)