Renting a car can be glamorous or a total cluster, depending on whether you want it more for the experience or as a means to get somewhere for the lowest price. This new Chevrolet Corvette Z06 rental at Hertz leans toward the former, but don't expect to get far—it has a cap at 75 miles per day before fees rack up.
Hertz has been around, and somehow stayed around, for 100 years now. In the corporate world, that means throwing a big, publicized birthday party that lasts until the company is about 105 years old, and part of Hertz's celebration of itself includes renting out 100 "Hertz 100th Anniversary Edition" Z06s. The cars will be yellow and black all over, like a Hertz logo, and have celebratory Hertz logos all over the interior. Did we mention this is in celebration of Hertz?
The Corvettes are all new Z06 models, a step between the regular Stingray and the top ZR1 trim in the lineup. That means they've all got a supercharged 6.2-liter V8 with 650 horsepower and 650 lb-ft of torque, but don't get too excited about rolling up to your local Hertz if you're a fan of a third pedal—all 100 of the cars will be eight-speed automatics with paddle shifters.
They'll also be pretty limited in how far they can go, depending on whether or not you want to spend a bunch of extra cash. Hertz dispersed the Z06s at airport rental stations in 14 different U.S. cities: Atlanta, Boston, Chicago, Dallas, Fort Lauderdale, Fort Myers, Las Vegas, Los Angeles, Miami, New York, Orlando, San Diego, San Francisco and Tampa. The base price is $199 each day online, with estimated taxes and fees bumping the estimate to between $240 and $280.
The Z06 Hertz rentals seem to be perpetually sold out in Los Angeles and San Francisco, because the weather is always nice, life is wonderful and money is a myth there.
G/O Media may get a commission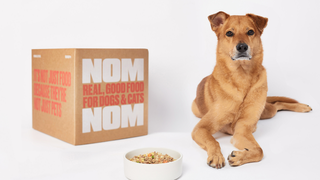 But if you're outside of those areas and you go more than 75 miles in a day in one of the Z06s, go ahead and add 75 cents for each extra mile. Don't forget to return it with a full tank, either, because you accepted an invite to the world's priciest 100th birthday party.