Good morning! Welcome to The Morning Shift, your roundup of the auto news you crave, all in one place every weekday morning. Here are the important stories that you need to know in order to win difficult rounds of Jeopardy!

1st Gear: He's Tweeting Again
The Tesla semi-truck is still in the pipeline, but that doesn't mean Tesla CEO Elon Musk doesn't have more truck thoughts. He took to Twitter yesterday to crowdsource ideas for the Tesla pickup, as one does. And the thread was filled with fans delighted at being included in this important brainstorming process.
Here are some of Musk's big ideas for the pickup:
Keep in mind, though, that this isn't the first time Musk's discussed a Tesla pickup truck. Back in April 2017, we learned that the company was planning a pickup truck unveiling in about two years' time. Later on, in November, we were shown a sketch of a concept that was a pickup truck that could carry a pickup truck. It was pretty damn ugly.
G/O Media may get a commission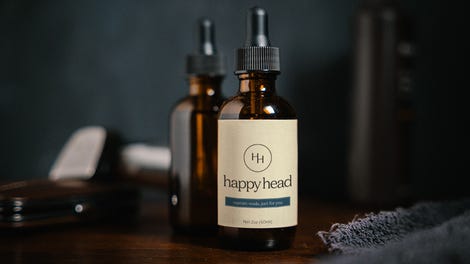 Musk, as we've pointed out before, has a history of making extremely optimistic promises on Twitter, and the tweets about the truck come as they struggle to ramp up Model 3 production—in a tent.
On the other hand, a Tesla pickup truck would be very cool, especially if it has all the features that Musk says it will. Big emphasis on "if."
2nd Gear: Toyota Wants That Sweet Millennial Money
What do millennials want? Tech! What do millennials need? Connectivity!
That's what Toyota believes, anyway. I didn't know this, but the average age of a Corolla sedan owner in Japan is over 70, according to Toyota and via The Detroit News. Time to woo some younger buyers, then. And Toyota will try to do that with connectivity. It's a really novel idea, I know.
From the story:
On Tuesday, Toyota began selling in Japan a fully redesigned Corolla Sport hatchback — along with a new Crown, the flagship sedan in Japan akin to the Avalon in the U.S. — as its first generation of fully connected cars. Toyota's Data Communication Module hardware will come standard, allowing owners to perform tasks such as closing their car windows from a mobile phone and asking a virtual assistant for directions using the company's T-Connect service.
Many of the connectivity services being offered in the Corolla and the Crown aren't new, as The Detroit News clarifies, but advertising them as Toyota's first fully connected cars could help attract the right kind of attention. Toyota will offer T-Connect free to customers for three years in the hope that they will come to rely on the service.
I personally do not use connectivity services in cars, but maybe I'm a bad millennial.
3rd Gear: Rough Road For Rental Car Companies
When you combine companies like Uber and the fact that a massive number of cars and SUVs are coming off lease, you get something that spells disaster for rental car companies.
Shares for Hertz and Avis are falling badly, according to Bloomberg. Much of the problem comes from the value of the cars in rental fleets. With more people taking Uber instead of renting and cheap used cars aplenty, rental car companies are in serious trouble. From the story:
Morgan Stanley analyst Adam Jonas cautioned that a glut of used cars and sport utility vehicles will come off lease and undermine the value of the autos in their fleets.

"We believe the U.S. car rental industry may struggle to raise prices sufficiently to offset rising vehicle depreciation expenses," Jonas said in his note Tuesday. "We see industry conditions as unsupportive for long-term price hikes at a time of elevated disruption."
The rental car companies were helped along last year because of car shortages caused by the hurricanes in Texas and Florida, but they cannot count on something like that again for 2018. They need to figure out something and quick.
4th Gear: Tit-For-Tat
We're in the middle of a trade war. Fun times to be had by all. At least the U.S. Trade Representative really wants to protect us against foreign tariffs. Phew.
Robert Lighthizer asserted in a statement yesterday that the EU has no legal basis to impose tariffs on American motorcycles, bourbon, orange juice and other goods in response to our steel and aluminum tariffs, according to Reuters.
He said:
"While the United States has acted responsibly here, the European Union and its followers have not. Rather than work with the United States, they have retaliated with tariffs designed to punish U.S. companies and workers. In an effort to give cover to this blatant disregard for WTO rules, they claim to be acting in reliance on a narrow exception that applies only in response to a safeguard measure. That exception does not apply here, however, because the United States has not taken a safeguard measure. The President's actions here were taken under a U.S. national security statute – not under the separate U.S. statute for safeguard measures. In fact, there is no credible basis for the EU's legal theory.

"When the EU and others falsely assert the U.S. steel and aluminum duties are safeguard measures, and impose retaliatory duties under this pretense, they do great damage to the multilateral trading system. Indeed, they show that they are willing to distort WTO rules to mean whatever they want, whenever they want."
He has vowed to protect U.S. interests against EU tariffs. When asked what sort of actions this "protection" could mean, a USTR spokesperson told Reuters that they "would likely include WTO challenges." Does that mean retaliatory tariffs of our own? It's unclear.
It's a fabulous time to be alive and participating in the global market!
5th Gear: Lincoln Raising Prices
Sometimes when you reinvent yourself, you do it by renaming yourself. That's certainly what Lincoln did with the MKX crossover, which it renamed to the Nautilus during the last mid-cycle refresh.
Of course, that shiny new name will also come with a shiny new price bump, according to Automotive News. From the story:
The 2019 Nautilus midsize crossover, formerly known as the MKX, will start at $41,335, including shipping, Lincoln said Tuesday. That's 3.2 percent more than the $40,030 starting price for the 2018 MKX.

The Nautilus will top out at $65,260 for a fully loaded Black Label version, up from $64,232 for the outgoing model.

The Nautilus Select starts at $45,540, while the Reserve trim starts at $49,870.
Will Lincoln pull off the big sales numbers that it's hoping for with the Nautilus? Maybe! Because sometimes it all does come down to merely a name. And being a crossover in America in 2018.
Reverse: Get Your Kicks On Route 66
Neutral: How Much Does Connectivity Matter To You?
Do you find it useful or just another annoying feature to deal with?