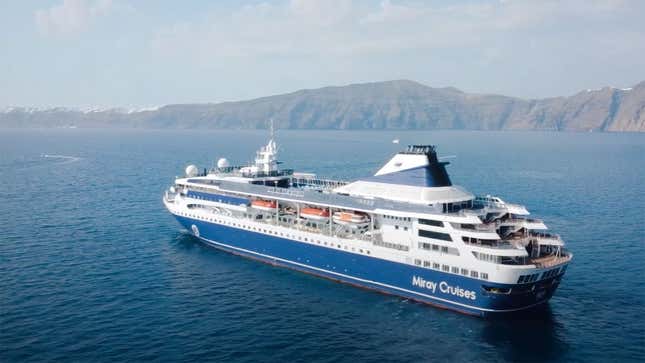 If your lease is coming to an end and it's time to start looking for a new apartment, what kind of places are you considering? Do you fancy a few years in the Big Apple to try your hand at New York City living, or would you prefer to head out west and soak up those Bay Area vibes in San Francisco? Well, if you're trying to save a few bucks, you might instead want to consider a three-year, round-the-world cruise instead.

If your rent's up in November, then this $90,000 cruise could be the perfect fit for anyone looking to get out and see the world. And, it could even appeal the the more frugal shoppers, as its monthly fee of $2,500 comes in a chunk less than the average cost of rent in U.S. hubs like New York, Los Angeles and San Francisco.
In those three cities, you can expect to pay $4,501, $2,786 and $3,340 respectively for the average monthly rent. So, would you rather be stuck in a shoebox on the Upper East Side, or stuck in a floating shoebox that takes you all round the world?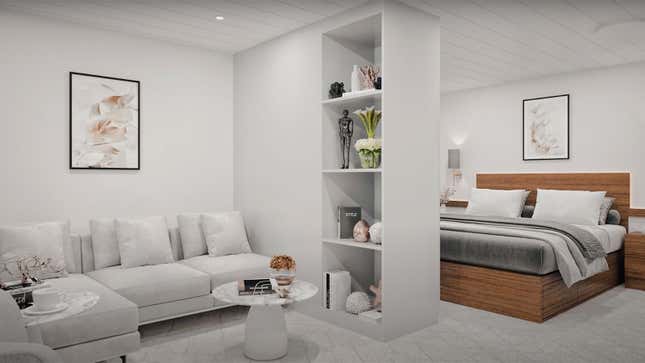 If the floating shoebox is more appealing, you'll want to know a little more about what your $2,500 per month entails. Well, according to Business Insider, it'll get you a 130-square-foot interior stateroom on the MV Gemini, which is operated by Life At Sea Cruises.
From November 2023, the vessel could be your home for three years. On the way, you'll have access to its dining venues, gym, high-speed internet laundry services and even a golf simulator. So that's the essentials covered.
For the base price of $2,500 a month, there are also included medical consultations, family visits and a business center for all your essential work while you're cruising the waves.

With all that factored in, this is looking like considerably better value than my tiny Manhattan apartment, which, coincidentally, is also up for renewal in November.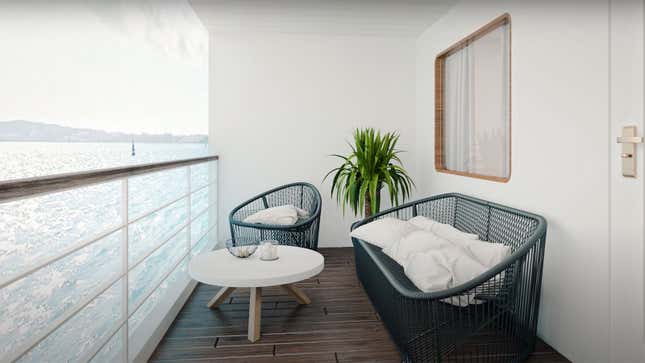 Now, there is one big difference between the cruise life being peddled here and my inner-city living. Right now, I split my rent in half with my partner while the $90,000 starting price with Life At Sea Cruises is per-person. And that does make it more expensive than my personal living arrangements.
But, I can guarantee that there are people in LA, SF and NY that are all paying much more than this to spend there days stuck in one U.S. city when they could, instead, see the world.
And what a world they'll see, as the Gemini voyage takes in all manner of stops on its round-the-world journey. In total, the three-year trip will stop off at 375 destinations across all seven continents.
The voyage kicks off in Istanbul, Turkey, before making stops at place like Belém in Brazil, Puerto de Arica in Chile, Maui in Hawaii, Auckland in New Zealand, Singapore and Sri Lanka. It's a pretty in-depth itinerary that you can study for yourself right here.
So, if you were given the choice, would you opt to spend the next three years traveling the world on a cruise ship or would you prefer to take that time eating your way around New York's best bagel spots instead?