Forget the fad diets and the workout plan. There's only one way to make 2018 better than 2017, and that is five liters of American V8 power under your right foot at all times. It won't even cost a lot—have you seen how cheap the last-generation Ford Mustang GT is these days?
The 2018 Mustang is impressive and stupid fast, but getting one with a V8 will set you back about $36,000—maybe more. If your budget is tight, or just normal, and you aren't interested in taking out an eight-year auto loan, the good news is that that you can have almost the same look and almost the same power for less than half that.

In 2010 Ford came out with an all-new updated design for the Mustang. The problem is that first year of cars got the 4.6-liter V8 with 315 horsepower. That's a decent engine, but it was pretty outclassed by the Chevrolet Camaro SS of the time.
So, in a move that kind of screwed 2010 Mustang buyers, Ford gave the car that debuted the following year a 412 horsepower 5.0-liter V8. Sometimes just one model year can make a huge difference.
G/O Media may get a commission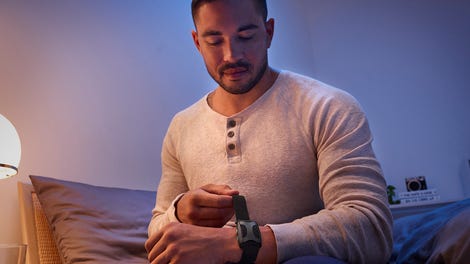 Naturally, depreciation has taken its toll and cheap horsepower can be yours—as long as you can handle the insurance costs. These cars may not have the updated interior, tech or independent rear suspension of the newer Mustangs, but they're still wicked fast.

According to Autotrader, there are more than 400 2011 model year and beyond V8 Mustangs for sale in the entire country right now. Check the box for a manual car and that number gets cut in half. You can score a quality one with reasonable miles for around $15,000:

Granted, a few of these have higher miles, and as with any performance car, watch out for ones that have been beaten on and/or modified. But still! For less than the price of a new Toyota Corolla, you can have legitimately fast V8 power. That's a beautiful thing.
For only $36 per horsepower these 5.0 Mustangs are a heck of a bargain—just don't be that guy at your local car meet.