Today's holy-crap-I-can't-believe-this-is-even-legal used car deal is one that not only has one of the best designs ever, but has a freaking hand-built Ferrari V8 under the hood. Welcome to the Maserati Quattroporte Executive GT - yes, it's real, and it's spectacular.
This triumph of Italian engineering, equipped with a 4.2 liter V8 designed and built by Ferrari, is one of the least expensive examples in the marketplace, with only 55,000 miles, no accidents, and a clean title. It's going for LESS than the price of a new Nissan Altima V6.
Now I know what you're thinking - didn't these cars have crazy reliability issues concerning their transmissions? Yes, vigilant reader, they did. However, those were on the earlier, '05-early '07 models with the DuoSelect automated manual transmission that used clutches like a teenage girl uses kleenexes after a bad breakup.
G/O Media may get a commission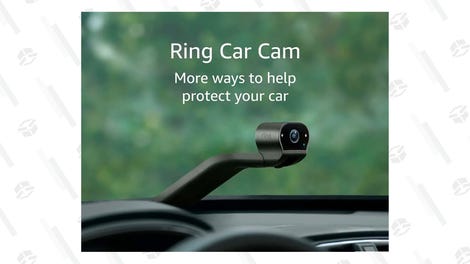 This 2008 model has a makes-so-much-sense-it-hurts ZF 6-speed automatic transmission that is infinitely more practical, and just as quick when you want to paddle-shift your way to that business meeting across town.
It also has amenities like 4-zone climate control, electric seats, rear sunshades, alcantara headliner, and dear God, look at that leather. This car, just 6 years ago, was north of $130,000. Within 6 years, it has depreciated 6 figures. That is insanity, and a sign from the universe that you deserve (and can afford) better in life. Go get it now.
Want more supercar value for economy car money? Check these out:
---
Tavarish is the founder of APiDA Online and writes about buying and selling cool cars on the internet. He owns the world's cheapest Mercedes S-Class, a graffiti-bombed Lexus, and he's the only Jalopnik author that has never driven a Miata. He also has a real name that he didn't feel was journalist-y enough so he used a pen name and this was the best he could do.