You know how you and your wife got all that plastic surgery so you'd look just like Burt Reynolds and Loni Anderson circa 1988? And you know how it still doesn't feel quite right? Then boy are you in luck, because your answer is right here. You need the Burt and Loni motorized wedding stagecoach.
Our friends over at LA Taco brought the eBay listing to our attention, where a bit of the magic is shattered when you realize it's built on a 1979 International Scout chassis, and wasn't made by a magical carpenter-spirit working out of a Nevada ghost town. Here's what the seller says of the stagecoach:
Custom Built Stage coach on an international scout frame. Only 3 of these were built on International Scout frames.It has a 345 v8 engine and is 4wd.This vehicle was once owned by Burt Reynolds and was used for Burt and Loni's wedding. It has been a lot of fun owning this vehicle what an eye catcher. Its always requested in all parades and would be a great limousine it can seat up to 10 people . This vehicle can be driven long distance. It is street legal. It will be hard to see this go but life changes.
I have to admit, the idea of cramming nine friends into this thing and driving a "long distance" is weirdly appealing, though I imagine you feel pretty windblown and exposed at highway speeds driving up there out in the open like that. There's no doors, but there is a shotgun right there by the side of the car, so I guess that's about as good.
Also, the use of those smaller lanterns as turn indicators is pretty great.
G/O Media may get a commission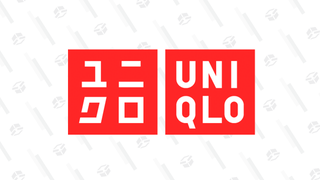 Year-round basics
Uniqlo Summer Sale
The bidding starts at $55,000 which, strangely, seems a pretty reasonable price to me. The V8 in there is pretty bulletproof, and I'm just about certain I would derive an awful lot more joy driving this thing around LA as my daily driver than I ever would out of an Acura or Inifiniti or whatever. I just may need to rig up some sort of roof for the front.