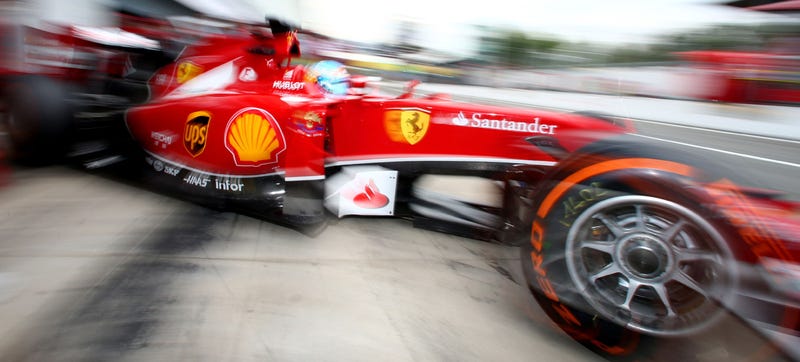 The last couple years have been good for America in Formula One. First we got a race again at one of the best tracks in the world, and now, NASCAR owner Gene Haas is putting a team together. And that team will have Ferrari power, according to the folks in Maranello themselves.
We kind of knew this was coming, but Gene Haas' recently re-named Haas F1 Team just officially inked a deal with Ferrari to run their engines starting in 2016.
The deal says Ferrari will supply the Haas cars with their entire power units, much like Sauber and Marussia currently. But it could turn into more than that. Check out the bolded portion of Ferrari's statement below:
"We're delighted to announce this important strategic partnership with Haas F1 Team and to welcome an American player as a new entrant in Formula 1", said Scuderia Ferrari Team Principal Marco Mattiacci. "A few months ago we joined forces with Gene Haas on a commercial level and this is the natural next step of our growing relationship. While our objective is to reinforce our power unit development programme for all our customer teams , we believe this new partnership has the potential to evolve beyond the traditional role of supplying our power unit and all related technical services. United States continues to be one of the most important markets for Ferrari and it offers many interesting opportunities. We look forward to supporting Haas F1 Team in its efforts to become a competitive player on the Formula 1 grid."
What could that mean, I wonder?
At any rate, I'm glad to see things shaping up so well for Haas' endeavor. Now we just need some good American drivers behind the wheel. U-S-A! U-S-A!