With the i-MiEV flopping on the deck like an asphyxiated fish and the demise of the Gallant and Eclipse leaving a gap in Mitsubishi's Normal, IL manufacturing facility, Mitsubishi may be looking to trucks to turn their fortunes around in the US.
Mitsubishi's president Osamu Masuko told Automotive News on Monday: "When you look at the global ranking of top-selling Mitsubishi vehicles, at the top are pickups, then the Pajero [Montero] and Pajero Sport and then the Outlander and Outlander Sport. We want to further enhance our strong suits."
Considering he also confirmed there is "no way" they're leaving the US market, it seems logical that a pickup for America could be part of Mitsubishi's turnaround.
Since Mitsubishi's last US truck, the Dodge Dakota-rebadged Raider, was pretty much a failure (when's the last time you saw one?) it's not hard to figure out they'd have a lot at stake in another attempt.
G/O Media may get a commission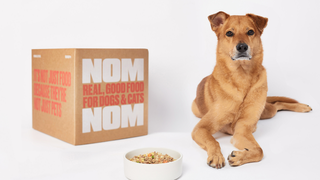 Press photos in maroon? It was an uphill battle from there.
Masuko also discussed a strong interest in bringing the next Montero to the US, possibly as a plug-in hybrid. Most speculations point to the Concept GH-PHEV pictured above as an idea of what that would look like.
Product communication manager Roger Yasukawa would only confirm Mitsubishi is "planning to build the next-generation Triton but ... [does] not have any concrete plans to bring that truck to the US market."
But as we so often discuss on Jalopnik it's slim pickin's for small truck shopper here in America and a domestically-built pickup, whether it's the Triton or something smaller, could be Mitsubishi's ticket to entering an uncrowded market while avoiding the "chicken tax" that keeps other automakers out.
A representative from an American Mitsubishi dealership indicated their domestic production was "not near capacity" and that while "a Sequoia sized SUV" [the Montero] is almost assuredly green-lit, the location of its assembly is yet to be confirmed and that a truck was being seriously considered alongside it.
The largest barrier I see to the Three Diamond brand building a truck stateside is the cost of American labor. But if that proves less expensive than importation taxes, we just might have ourselves a new contender in the small truck segment.