Mazda originally planned to test out its gas engine in the number 70 car this weekend, but we never really saw that car. It hasn't been out setting times or doing much of anything. Simply put, it's not ready for primetime yet, so they're sticking to the number 07 diesel for now.

The IMSA manufacturers' meeting after the Rolex 24 at Daytona made it clear to Mazda's motorsports leadership that diesel probably wouldn't be allowed in the P2 spec for 2017, so Mazda has been looking for a new engine.

This news was quite the blow to Mazda's road car research and development. The diesel P2 was kept so similar to the road car's engine that the team actively shares what they find in racing the engine with the Japanese road car team.
Mazda wasn't quite ready to give up the P2 as a rolling, racing research lab just yet, so they initially planned to race two cars, using one of each engine this weekend: one with their new gas engine, and one with their diesel engine. Why give up a good thing before you have to? The team couldn't confirm what engine combination they're running for Mosport and beyond yet, but there's a good chance at least one diesel-powered car will run in every race this year.

G/O Media may get a commission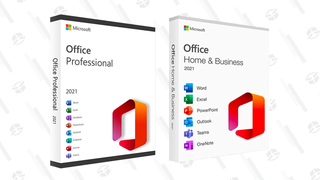 89% off
Microsoft Office Professional 2021 Lifetime License
The new engine won't have much to do with their road cars, but it may bring them the speed they desire to keep up in P2. Advanced Engine Research developed a bespoke four-cylinder, 2.0L sportscar engine for sportscar racing several years ago, and that engine is currently used (albeit slightly detuned) for Indy Lights. Dyson Racing won P1 in 2011 using the AER engine as well.

Thing is, it's Mazda. We're all tired of seeing them at the back of the P2 field, as they're one of the few manufacturers who actually gets us and they do pretty well in other classes with their cars. So, the plan is to turn the AER engine up to its maximum power output and run it in advance of 2017.

That didn't happen this weekend, though, nor will it. Mazda decided that they want to be more like Ford's new Shelby GT350R-C and less like Nissan's LMP1. The plan is to bring a successfully sorted car when it's ready, not to merely throw a gas engine in number 70 and shake it down by racing it. The car and engine were both ready, but the team wants to do more testing before racing it.

Thus, we've only got one Mazda left in the game. Perhaps the slippery conditions will work out in their favor. Another P2 of Michael Shank Racing has been tearing it up with the fast lap times all weekend long, so could the P2 cars have a show this weekend against the DPs? We'll see.

If number 70 drivers Bomarito, Tremblay and Nunez get super bored in the meantime, there is ice cream in the media center. They even brought out sprinkles. I'm just sayin'.

Photo credit: Matt Rhoads

---
Contact the author at stef.schrader@jalopnik.com.