Tesla has been feverishly trying to ramp up production in recent months of the Model 3 sedan at what's, for now, its only assembly plant. CEO Elon Musk says plans for additional manufacturing facilities are forthcoming, and a lawsuit filed last week by the automaker underscores how crucial that is for Tesla's ambitions to enter the mass-market: in 2015, the assembly plant in Fremont, California, lost power for two days because of an alleged mishap by a crane operator.
Tesla has repeatedly expressed its ambition to build not just additional batterty factories, but also more vehicle assembly plants all over the world. The issue isn't just of vital importance for Tesla in terms of capacity, but also in terms of flexibility. Tesla's assembly plant in Fremont is Tesla's first and only vehicle assembly factory, representing a major pressure point for the whole company. When this one factory goes down, all of final vehicle assembly can grind to a halt.
The power loss was reported back in 2015 as an accident, but the lawsuit, filed Aug. 14 in Alameda County Superior Court, offers a more rounded narrative and pins blame on the alleged recklessness of a subcontractor's employee.
Tesla names the primary contractor Tesla picked for its paint shop—Eisenmann—as a defendant, along with California-based subcontractor Summit Crane. At some point, Eisenmann hired Summit Crane to perform work at Fremont. And in mid-August of 2015, the complaint claims, one of the subcontractor's employees was operating a mobile crane vehicle near an area of the factory known as "North Paint."
G/O Media may get a commission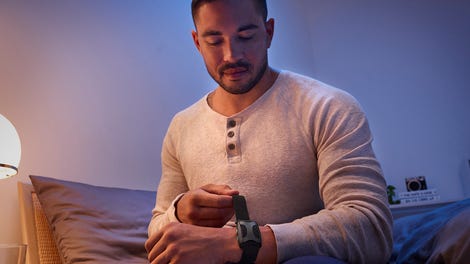 The employee, Tesla claims, "was distracted and, contrary to regulation, industry standards, and any conceivable standard of reasonableness, was driving the crane vehicle with the boom extended vertically above the vehicle."
"Because of the crane operator's gross negligence, the boom struck an overhead powerline, which damaged the powerline, as well as equipment and property at the ground level, and caused a power outage at the Fremont factory and neighboring buildings."
Tesla also alleges the crane operator's "spotter" was distracted and "took no action to help the crane vehicle operator avoid the accident."
Loud alarms from inside the factory could be heard nearby, and employees were evacuated out of the facility. No injuries were reported.
The factory was closed for approximately two days as a result, Tesla says.
Eisenmann and Summit Crane didn't immediately respond to requests for comment.
Tesla told Jalopnik it's continuing to negotiate with an insurance company over the incident, and said it filed suit to preserve its rights, because the statute of limitations were about to expire.
Tesla's complaint asks for financial relief, which it says included costs to replace equipment, employee overtime wages, and lost profits.