The Tesla story will never die, NAFTA, and FCA enters a new phase. This is The Morning Shift.
1st Gear: You Can Rule Norway Out
Perhaps you recall, but Tesla's in a bit of a bind right now thanks to CEO Elon Musk's haphazard tweeting habits. Musk wants to take the company private, but he needs a lot of cash to make it happen. And now that Musk's key, hopeful financier is looking at shore up the finances of other electric vehicle startups, he may have to keep looking.
One source he can't lean on? Norway's sovereign wealth fund, the largest in the world, which took a hard dig at Tesla on Monday.
There are plenty of opinions on whether Tesla Inc. should (or even can) go private, but Norway's sovereign wealth fund, the world's biggest, isn't chiming in.

"We don't have a view on that," Trond Grande, the fund's deputy chief executive officer, said in an interview on Tuesday.
G/O Media may get a commission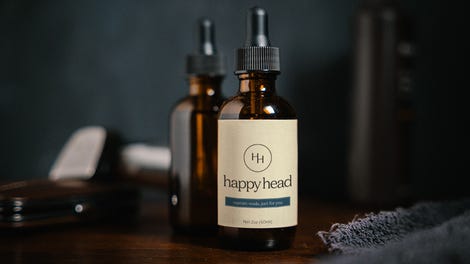 That's not all:
He then added: "We want to be invested in companies that make money."
Gaaahhhhdddd damn, ouch.
2nd Gear: Foreign Automakers Annoyed About NAFTA
Remember the North American Free Trade Agreement? Of course you do. The U.S., Canada, and Mexico have been holding endless talks about how to tweak it, edging somewhat closer to a deal, with Mexico at least.
Still, foreign-brand manufacturers—namely, Toyota, Volkswagen, and Hyundai—are particularly annoyed about Trump's proposal to raise the amount of locally-sourced parts in the U.S., according to Reuters.
The automakers' position was in a previously unreported Aug. 16 letter from their "Here for America" group to top trade-focused members of Congress. The letter could raise resistance to a revamped North American Free Trade Agreement from lawmakers in southern states, where foreign manufacturers have built auto plants.

"We remain concerned that, without further clarifications, assurances and modifications, many of those companies producing vehicles in multiple states will not be in a position to support legislation implementing a NAFTA 2.0," the group said in the letter, signed by John Bozzella, president of the Association of Global Automakers.
I don't remember a time in my life now when NAFTA wasn't getting renegotiated.
3rd Gear: FCA Needs the New Boss to Address Europe
Fiat Chrysler thrusted its new executive Mike Manley into the limelight, after the untimely passing of Sergio Marchionne, and he's now left to address what the Wall Street Journal calls "some unfinished business in Europe."
That's because Marchionne "left unresolved the future of FCA's legacy business in Europe, including the Fiat, Alfa Romeo and Maserati brands," the WSJ says:

Mr. Manley will have to address multiple challenges, including plant overcapacity and a bloated workforce in Europe, which accounts for 36% of FCA's employees but one-tenth of its profits. Three-quarters of FCA's sales in Europe are of Fiat-branded cars that have razor-thin profit margins. A successful relaunch of the sporty Alfa Romeo brand eluded Mr. Marchionne for more than a decade. Maserati provides a healthy profit margin, but the luxury marque's volume is too small to significantly boost FCA's overall financial results.
Busy days ahead.
4th Gear: Speaking of FCA
Manley's also at the helm of a company dealing with the fallout of a federal corruption scandal that has ensnared FCA and the United Auto Workers. Company executives plied union officials with gifts, and weren't exactly careful at covering their tracks, as we've previously noted.
Now, according to The Detroit News, prosecutors have connected one convicted exec to former Chrysler CEO Sergio Marchionne, who died last month.
In a federal court filing, prosecutors noted that [former exec Alphons] Iacobelli, as Fiat Chrysler's top labor negotiator, reported directly to Marchionne regarding certain aspects of Fiat Chrysler's negotiations and relationship with the UAW.

It was the first time the government referred to Marchionne by title and served as the government's strongest statement about the late auto CEO and a years-long criminal conspiracy designed to wring concessions from the UAW by funneling money and illegal gifts to labor leaders. Those illegal payments included $1,000 pairs of designer shoes, first-class travel, furniture, lavish meals, parties, jewelry and custom-made Italian watches.
Iacobelli could be sentenced up to eight years in prison, as part of a plea deal he reached with prosecutors, reports the News.
5th Gear: Detroit Wants Mobility-Like Things Now Rather Than Later
Detroit wants to help Detroit. The Big 3 have sky-high expectations to introduce some form of mobility services in the coming years, in particular using autonomous vehicles. But that dream is years away, if ever, from coming to fruition.
In the City of Detroit, that's a problem, reports Bloomberg:
Detroit ranks in the top 7 percent for traffic congestion out of the nearly 300 U.S. cities ranked by Inrix, a transportation research group, with the average commuter spending 35 hours in congested traffic last year. What differentiates Detroit from even more crowded cities—including New York, Boston and Chicago—is a near-total lack of reliable public transportation.

The neglect of mass transit stretches back into the 20th century, a result of the looming presence of the three remaining gigantic automakers that have long made the Detroit area home. Now those same auto companies want to change the way the world moves by remaking themselves as businesses that provide futuristic transportation services, rather than just manufacture vehicles. But in their hometown, progress is slow-going.
I'm skeptical that Detroit's rush hour traffic is anywhere near as bad as, say, Chicago or New York City. But the story really underscores the struggles ahead as numerous companies race to introduce new forms of transportation at scale.
Reverse: So Old
Neutral: How Much of Your Time Do You Waste Sitting in Traffic?
The older I get, my patience for any kind of waiting in line further approaches zero.