Elon Musk is tweeting, Hyundai is bringing the fun, and McLaren has electrification plans. This is The Morning Shift.
1st Gear: The Saudi Sovereign Fund PIF Could Pump Some Serious Money Into Lucid Motors 
This is the same fund that Tesla CEO Elon Musk said might be giving Tesla the money to go private. But Reuters reported yesterday that PIF was instead negotiating with Lucid Motors to acquire a stake large enough to give it majority ownership. That stake could rise to over a billion dollars, though would represent a cheaper investment than Tesla, which would need some $72 billion to go private.
Here's Reuters:
PIF and Lucid Motors have drawn up a term sheet under which PIF could invest more than $1 billion in Lucid Motors and obtain majority ownership, the sources said. PIF's first investment in Lucid Motors, however, would be for $500 million, and subsequent cash injections would come in two stages that are contingent on Lucid Motors hitting certain production milestones, one of the sources added.
G/O Media may get a commission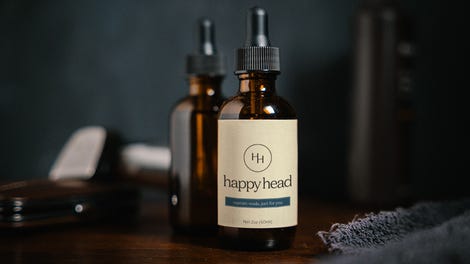 Reuters' sources also said that Musk maybe shouldn't have been so confident.
Musk, a 47-year-old investor and engineer, stunned financial markets earlier this month, when he revealed on Twitter he was considering a $420 per share take-private deal for Tesla, an auto manufacturing pioneer that developed the world's first ever premium all-electric sedan car.

He added that funding was "secured," and elaborated last Monday that he believed Saudi Arabia's PIF could provide the necessary funding, although sources close to the sovereign wealth fund have played down that prospect.
Lucid's a funny company, seemingly on the rocks and running out of money and apparently unable to get Ford's sweet cash but still, somehow, in the mix. The only known Lucid model thought to be in development is a $100,000 sedan that goes very, very quick.
2nd Gear: Musk, Meanwhile, Says He Won't Change
Musk said that in a tweet, of course, this time in response Arianna Huffington. Musk has faced growing questions about his state of mind and his lack of sleep, as revealed in a New York Times story last week.
Musk's tweet was sent at 2:32 a.m. Pacific Time.
Tesla's stock is in somewhat of a freefall, trading Monday at below $300 a share after having recently peaked at around $380 a share the day Musk sent his now-infamous tweet. Since then, however, SEC has reportedly issued subpoenas amid a broader inquiry into the tweet. Never tweet.
3rd Gear: McLaren Could Have an All-Electric Vehicle by 2025

The supercar company is being nudged in an electric direction by China, which has implemented aggressive emissions standards. But McLaren CEO Mike Flewitt said in a new interview with Automotive News that the company was still waiting on battery technology to get to a performance level McLaren can be comfortable with.
McLaren has had a complicated relationship with electric vehicles, saying earlier this year that they wouldn't be building an all-electric car, before announcing last month that every car in its lineup would be hybrid by 2025. Flewitt went further than that in the interview, confirming that McLaren was in the early stages of working on an all-electric as well.
As it stands at the moment, we don't think the battery technology will be ready until 2025 to give us what we want in terms of performance. A McLaren EV has got to be usable. It shouldn't be that we offer a powertrain solution that compromises. It won't just be lower emissions, it'll be a better sports car. We've set ourselves half an hour full-on track use. You need to be able to do that without recharge, and when you come in and recharge it needs to recharge in 30 minutes.
Flewitt also said that, no, McLaren won't be building an SUV, unlike Lamborghini, and that he is "more worried about the threat of tariffs into North America [he is] about Brexit." You can read the whole interview here.
4th Gear: Hyundai's Really Going for It With Its N Line

The Korean automaker made its name selling cheap cars that were cheaply constructed and unreliable before, more recently, selling cheap cars that are well-built and among the most reliable on the market. But they've never been known for power or fun. With the new N line of cars, including the Veloster N, Hyundai is trying to change that. (The Veloster N, by the way, kicks ass.)
Here's Automotive News:
"We're fishing in a different pond," said Thomas Schemera, the former BMW executive who heads Hyundai's high-performance vehicle division, while testing continued for the preproduction Veloster N here on Germany's premier proving ground.

[...]

In Europe, Hyundai has struggled for years to cultivate a more aspirational image despite having launched a line of "i" cars designed with local tastes in mind, such as the i30 compact, which is not sold in the U.S.

But it might now have found the answer in the new i30 N, a hot hatch that packs all the performance features of competitors and then some for a substantially lower cost. It does this by relying on optimized off-the-shelf parts from Hyundai's network of affiliated Korean suppliers rather than expensive brand-name components such as Brembo brakes. In some cases, the discount from the cost of a rival such as the Volkswagen Golf GTI can be up to a fifth of the price.

The i30 N, on sale since September, hit its 2018 full-year sales target by the end of June, and customers ordering the car now won't receive one until next year.

"Initial sales of N products are going beyond expectations," said Schemera. "Almost 3,000 units of the i30 N were sold in the first half of 2018 in Europe."
This is all great. Hyundai is building just the type of small, cheap, pissed-off cars that should be a human right.
5th Gear: Not Everyone at the EPA Is On Board With Rolling Back Obama-Era Fuel Economy Standards
In unveiling their plan to do so, the Trump administration said that the Obama fuel economy standards would raise the price of cars, an argument that confounded more than a few experts, including some inside the EPA, reports Automotive News.
They say the preliminary rulemaking issued this month was completed at warp speed with thin scientific evidence — claims that could undergird a coming wave of legal challenges to the proposal from states and environmental groups.

Their ammunition comes from an internal government document made public last week in which senior EPA staffers told the White House that many of NHTSA's predictions and justifications for the rollback were faulty, particularly its claims that the Obama-era rules would make new cars too expensive and lead to more highway deaths.

[...]

"It's hard to imagine any real-world scenario under which over 60 additional used vehicles are retained for each new vehicle that the sales model predicts will be unsold as a result of the higher new vehicle prices," wrote William Charmley, director of assessments and standards in EPA's air quality office.
That document will give fuel to critics of the Trump administration's proposal, but don't expect it to change things too much. It's just a nice reminder that within our government there are still people willing to call out flimsy nonsense.
Reverse: Record-Setting Tow-Truck Parade? Record-Setting Tow-Truck Parade!
Neutral: How Much Do You Want a Veloster N?
I need one.