The New York Times sat down with Tesla CEO Elon Musk yesterday for an interview, revealing, well, a lot. Among the things we learn: Musk acknowledges taking Ambien, he sent his 420 tweet during a drive to the airport, he won't quit as CEO, some Tesla board members want him to stop tweeting, and he nearly missed his brother's wedding for work. Musk seems entirely too stressed.
This whole story is worth reading, and isn't news exactly—in the way that Elon Says Some Crazy Shit isn't news—but it does fill in some of the gaps of the past few weeks, and further illuminates Musk's fragility. One of the toplines is background on this now-infamous tweet from last Tuesday.
From the NYT:
In the interview, Mr. Musk provided a detailed timeline of the events leading up to the Twitter postings on Aug. 7 in which he said he was considering taking the company private at $420 a share. He asserted that he had "funding secured" for such a deal — a transaction likely to be worth well over $10 billion.

That morning, Mr. Musk woke up at home with his girlfriend, the musician known as Grimes, and had an early workout. Then he got in a Tesla Model S and drove himself to the airport. En route, Mr. Musk typed his fateful message.
G/O Media may get a commission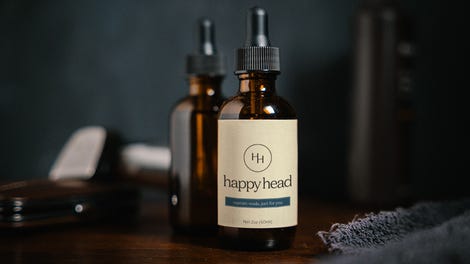 Was Musk tweeting while driving? Was he tweeting while on Autopilot? Is he just a very swift typer at red lights? Did he stop on the side of the road? The story doesn't say, but Tesla has long argued that if drivers get into accidents on Autopilot, it's their fault. (Musk does seem to confirm that 420 was an explicit reference to weed, saying he picked the number for "better karma.")
Some other highlights include that Tesla has been unsuccessfully looking to hire a deputy for Musk for years to relieve some of the pressure. Also, Musk has no regrets about using Twitter (we should all have regrets about using Twitter), even if some board members wish he'd never tweet.
Mr. Musk said in the interview that board members had not complained to him about his tweet. "I don't recall getting any communications from the board at all," he said. "I definitely did not get calls from irate directors."

But shortly after the Times published its interview with Mr. Musk, he added through a Tesla spokeswoman that Antonio Gracias, Tesla's lead independent director, had indeed contacted him to discuss the Aug. 7 Twitter post, and that he had agreed not to tweet again about the possible privatization deal unless he had discussed it with the board.

In the interview, Mr. Musk added that he did not regret his Twitter post — "Why would I?" — and said he had no plans to stop using the social media platform. Some board members, however, have recently told Mr. Musk that he should lay off Twitter and focus on making cars and launching rockets, according to people familiar with the matter.
And then there's the drug and Twitter use, which includes Ambien, but also recreational drugs.
To help sleep when he is not working, Mr. Musk said he sometimes takes Ambien. "It is often a choice of no sleep or Ambien," he said.

But this has worried some board members, who have noted that sometimes the drug does not put Mr. Musk to sleep but instead contributes to late-night Twitter sessions, according to a person familiar with the board's thinking. Some board members are also aware that Mr. Musk has on occasion used recreational drugs, according to people familiar with the matter.
We don't really care if he uses recreational drugs. Hell, most Americans use recreational drugs, and a good portion of those use Twitter, and a good portion of those probably use Twitter while on drugs. But hopefully not while tweeting things about their multi-billion-dollar car company. I reached out to Tesla for comment and will update this post if they respond. Here's the comment Tesla gave the NYT, attributed to its board, excluding Musk:
"There have been many false and irresponsible rumors in the press about the discussions of the Tesla board," the statement said. "We would like to make clear that Elon's commitment and dedication to Tesla is obvious. Over the past 15 years, Elon's leadership of the Tesla team has caused Tesla to grow from a small start-up to having hundreds of thousands of cars on the road that customers love, employing tens of thousands of people around the world, and creating significant shareholder value in the process."
Anyway, read the whole thing here.
Update, 12:03 p.m.: A Tesla spokesperson responded to my request for comment with the same statement Tesla gave the Times.