Joan Lascorz's two-wheeled racing career was brought to a tragic halt in 2012 when a 120 MPH crash put him in a wheelchair. But he's not letting that kick him out of motorsports– he just finished the Baja Aragon off-road rally, in a first-gen Mercedes ML of all vehicles!
Lascorz has been going through physical therapy at the Step By Step Foundation, which helps people become mobile again after crippling injuries. Based on my interpretation of the Spanish transportation site More Motor as translated into English, it sounds like a friend of Step By Step and fan of Lascorz arranged the purchase of a 1999 Mercedes-Benz ML 320 rally car that they found in France.
I know; it's an unusual pick for a race rig to be sure. Hopefully Mr. Lascorz will jump in the comments and shed some light on why the Alabama-built Mercedes SUV was selected.
As for the race, the Baja Argon is a rally-raid event that requires keen navigation as well as hard driving, like the Dakar or Rallye Aïcha Des Gazelles.
G/O Media may get a commission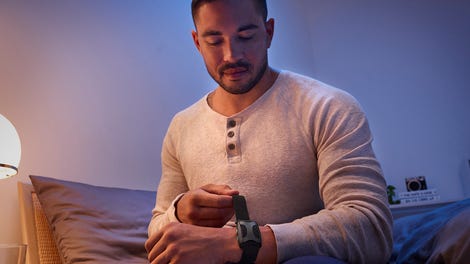 Guim Roda, manager of the Kawsaki Racing Team that Lascorz used to ride for, also wanted to help him race again. Roda enlisted the help of Lascorz's former mechanic Raúl Guzmán to get the ML set up to not only be homologated for the Baja Aragon, but be driven by someone in a wheelchair. Guzmán then took the passenger seat as co-driver.
Lascorz was certified by the sanctioning body that oversees rally in Spain at the Circuit de Catalunya just two days before the Baja was set to start. He didn't win but he did finish his first competitive motorsport event since his crash, and in not-last-place to boot.
After crossing the finish line in 16th out of 18 competitors, Lascorz threw a selfie on his Facebook page and expressed his gratitude for the chance to get back in the game. [Translated from Spanish]:
"It's been very hard, I fell happiness and want to say thank you to many people behind that made it possible, specially to Raul, Daniel, Alex , Miguel, Uri, Ana, Noe, Bea and the rest of the team, there are lot of people, also thanks to Euromobility, Team Provec, Motocard, SRC, el RACC, Alpinestars, Galfer, Step by Step, Batec mobility, Zoom, Panthera and a long etc."
Lascorz obviously has a hard-dying competitive spirit, and now he's racing to inspire others with physical hardships to pursue their dreams. To help spread his message, he's launching called The 17 Foundation with the slogan; "NEVER GIVE UP, FIGHTING SPIRIT!"
I'd love to see Lascorz build momentum in off-road racing. He's off to a great start just finishing his first rally raid; I think we can call it a great comeback to the world of motorsports!
Image: Alpinestars, 17 Foundation