These days with high-power, high-cost sports cars growing ever more computerized and detached, maybe the best enthusiast car is the one you pick up for under a grand?
Well, what you buy probably isn't going to be perfect, but it ought to be a very involved embodiment of the process of driving and owning a car — a little bit of restoration here, a little bit of horrifying lift-off oversteer there and you've got yourself a perfect vehicle.
I might pony up a whole $1,000 for this classic first-generation AW11 Toyota MR2 (go here when the ad disappears), about as close as the world ever got to an everyman's Ferrari. Well, technically the Fiat X1/9 was as close as the world ever got to an everyman's Ferrari, but that was more in its tendency to rust into nothing and break down all the time.
In any case, here's one for $1,000 and the only thing that's not working is the brakes! I'm sure that could be sorted on the side of the road and driven home in safety. A few weekends and the car would be as good as new.
So what's the best enthusiast car in your mind for $1,000 or less? And please, please, back up your ridiculous claims with genuine Craigslist listings or nobody will believe you that you can find a pristine Datsun 240Z for $400 or whatever.
G/O Media may get a commission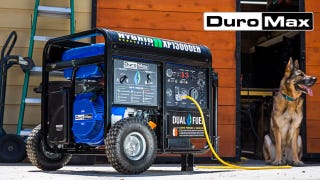 Black Friday Sale
DuroMax Generator Sale
Photo Credits: Craigslist