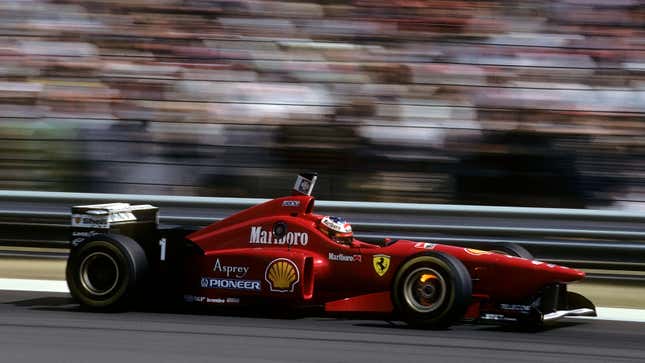 Race cars aren't meant to be pretty, they're meant to be fast. But that doesn't mean they aren't pretty. Just look at something like Ferrari's F2004 or the Lotus 79 – both belong in a museum. But not every car was blessed with the good looks of these racers. Some are downright ugly.

So, if you flick through the history books, what would you say is the worst-looking race car of all time? By my math, you've got more than 125 years of racing history to plough through — taking us all the way back to the very first motor race which ran from Paris to Rouen in France in 1894. That's a lot of ugly-looking cars.
Maybe you were never a fan of Ford's RS2000 rally car, which claimed 19 wins and 32 podiums in its one year of racing. Or perhaps you always hated the Burger King livery run by NASCAR's Travis Kvapil back in 2013.
Personally, I've got a few racers that spring to mind instantly with this question. First, there's the Ferrari F310, which holds the distinction of being Michael Schumacher's first Ferrari F1 car, and also the ugliest car he drove through his entire career.
Next, there are the abominations that hit Formula 1 in 2014 with the advent of the turbo-hybrid era. Specifically, cars from the likes of Toro Rosso, Force India and McLaren that strapped a great trunk to the nose of their cars. Hideous.
But what race cars would you pick out as being decidedly ugly? Head to the comments section to let us know your worst-looking picks. We'll round up your worst offenders in a slideshow next week.