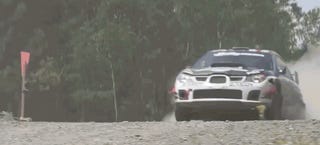 Adam Yeoman and FY Racing have had some of the most devastating crashes in American rallying history at STPR, never even finishing the event. Until this year.
Here's what it's like to break your curse on a rally, all with one of the fastest Subarus ever constructed.
If you watch all the way through, you'll see me and my driver Bill Petrow in the white Nissan 240SX! Yes, we got stuck on the last turn of the rally.

---
Contact the author at raphael@jalopnik.com.