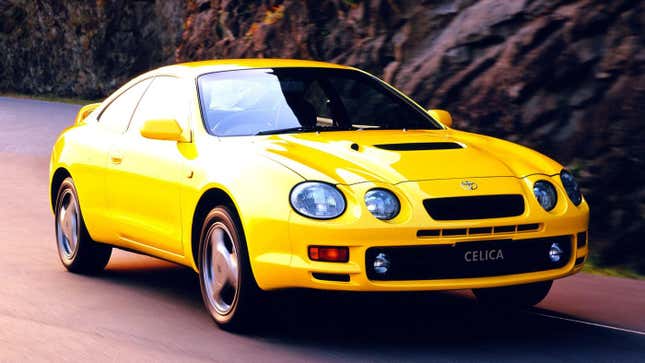 In another universe, it'd be in your driveway right now. Or it would have been, until the financial ruin it caused forced you to sell your home. Today's Question of the Day is all about the cars you came that close to having in your life, until something stopped you.

Nate Bargatze's $1,500 Mazda Was a Beater That Wouldn't Die
To be clear, this can be a tale of relief or regret. Maybe you see the light now, but didn't at the time. On the flip side, maybe it's the one that got away — though we've discussed that subject around these parts before. The Jalopnik comment section is always a safe space to share tales of automotive heartbreak, but we're not limiting ourselves today. Perhaps it was a fundamentally pragmatic purchase that could've gone either way. You were all set to walk away with the RAV4, until you sat in the CR-V.
Whatever it was, we don't judge. Personally I've never been in a situation where I almost pulled the trigger on something just to not, though in the summer of 2020 I did think long and hard about an ST205 Celica GT-Four that had already been imported to the States, the first year that was legally possible. Prices at the time were very attractive for JDM imports that weren't Skyline GT-Rs or Mark IV Supras. I didn't do it, though, because I wasn't far from finishing up payments on my current car, which is plenty fun enough on a daily basis. That, and because I was worried the homologation Celica would be a pain in the ass for someone who doesn't wrench — let alone on cars officially sold in this country, where parts are easier to come by.
That's me, but what about you? Tell your fellow commenters a story about a car that was almost yours, for better or worse. As usual, we will round up our favorite anecdotes and compile them in an Answer of the Day on Friday.