Welcome to the Jalopnik Weekend Motorsports Roundup, where we let you know what's going on in the world of racing, where you can see it, and where you can talk about it all in one convenient place. Where else would you want to spend your weekend?
Formula One! NASCAR! NHRA! NASCAR again!
Speaking of NASCAR again, the Nationwide Series is running the Lilly Diabetes 250. Yes, the Lilly Diabetes 250.
Nationwide, we've spoken about this.
G/O Media may get a commission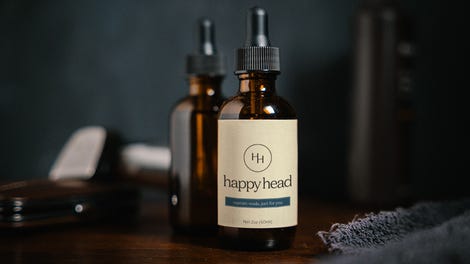 And that's all I have to say, about that.
If you know about anything we missed, or about good livestreams out there, let us know in the comments below.
All times below are EDT
Formula One Hungarian Grand Prix Qualifying
Hungaroring
Mogyoród, Hungary
8 AM Saturday on CNBC (replay at 12 PM on NBCSN)
NASCAR Sprint Cup Brickyard 400 Final Practice
Indianapolis Motor Speedway
Indianapolis, Indiana
9 AM Saturday on ESPN2
NASCAR Nationwide Series Lilly Diabetes 250 Qualifying
Indianapolis Motor Speedway
Indianapolis, Indiana
12 PM Saturday on FS1
NASCAR Sprint Cup Brickyard 400 Qualifying
Indianapolis Motor Speedway
Indianapolis, Indiana
2 PM Saturday on ESPN
NASCAR Nationwide Series Lilly Diabetes 250
Indianapolis Motor Speedway
Indianapolis, Indiana
4 PM Saturday on ESPN
NHRA Sonoma Nationals Qualifying
Sonoma Raceway
Sonoma, California
7 PM Saturday on ESPN
Formula One Hungarian Grand Prix
Hungaroring
Mogyoród, Hungary
7:30 AM Sunday on CNBC (replay at 2 PM on NBCSN)
NASCAR Sprint Cup Brickyard 400
Indianapolis Motor Speedway
Indianapolis, Indiana
12 PM Sunday on ESPN
Red Bull Global Rallycross North Carolina
Charlotte Motor Speedway
Charlotte, North Carolina
2 PM Saturday on NBC
NHRA Sonoma Nationals
Sonoma Raceway
Sonoma, California
9 PM Saturday on ESPN2
Photo credit: Getty Images