Welcome to the Jalopnik Weekend Motorsports Roundup, where we let you know what's going on in the world of racing, where you can see it, and where you can talk about it all in one convenient place. Where else would you want to spend your weekend?

You better believe it took a few tries to write "2017" in the headline of this one. But that's OK, because 2017 means the start of a new racing season (in a few weeks, that is).
For now, though, we're stuck with a bunch of racing on tape delay. There's an entire day worth of Monster Jam marathons this weekend, and you can watch coverage from the past three years of the Chili Bowl Nationals if you get MAVTV. Other than that, you can catch showings of the Lucas Oil American Sprint Car Series, the Lucas Oil Off-Road Racing Series, the Virgin Australia Supercars Championship and a season preview for Monster Energy Supercross. It isn't live, but hey, we only have to do this for a little while longer.
If you know of any additional events or streams going on this weekend, please feel free to share in the comments below.
All times ET.
Saturday
---
Monster Jam: Marathon
10 a.m. — Season preview on Fox Sports 1
1 p.m. — Anaheim, California (delayed) on Fox Sports 2
2 p.m. — St. Louis, Missouri (delayed) on Fox Sports 2
3 p.m. — Detroit, Michigan (delayed) on Fox Sports 2
4 p.m. — Syracuse, New York (delayed) on Fox Sports 2
5 p.m. — Season recap on Fox Sports 2
6 p.m. — Season recap on Fox Sports 2
7 p.m. — Inside Monster Jam on Fox Sports 2
8 p.m — Inside Monster Jam on Fox Sports 2
9 p.m. — Las Vegas, Nevada (delayed) on Fox Sports 2
10 p.m. — Las Vegas, Nevada (delayed) on Fox Sports 2
11 p.m. — Las Vegas, Nevada (delayed) on Fox Sports 2
---
Lucas Oil American Sprint Car Series: Knoxville Raceway in Knoxville, Iowa

10 a.m. — Race (delayed) on MAVTV
---
Lucas Oil Chili Bowl Nationals: Tulsa Expo Raceway in Tulsa, Oklahoma
1 p.m. — Race coverage (2014) on MAVTV
4 p.m. — Race coverage (2015) on MAVTV
6 p.m. — Race coverage (2016) on MAVTV
10 p.m. — Race coverage (2014) on MAVTV
---
Virgin Australia Supercars Championship: Coates Hire Sydney 500 at Homebush Street Circuit in Homebush Bay, Sydney, Australia
G/O Media may get a commission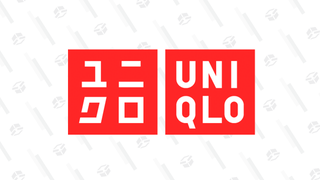 Year-round basics
Uniqlo Summer Sale
5 p.m. — Coverage (delayed) on CBS Sports Network
---
Virgin Australia Supercars Championship: Season review
6 p.m. — CBS Sports Network
---
Sunday
---
Monster Jam: Marathon
12 a.m. — International Monster Jam Tour on Fox Sports 2
1 a.m. — Inside Monster Jam on Fox Sports 2
2 a.m. — Inside Monster Jam on Fox Sports 2
3 a.m. — Inside Monster Jam on Fox Sports 2
4 a.m. — Santa Clara, California (delayed) on Fox Sports 2
5 a.m. — East Rutherford, New Jersey (delayed) on Fox Sports 2
6 a.m. — East Rutherford, New Jersey (delayed) on Fox Sports 2
7 a.m. — Nashville, Tennessee (delayed) on Fox Sports 2
8 a.m. — Foxboro, Massachusetts (delayed) on Fox Sports 2
9 a.m. — Foxboro, Massachusetts (delayed) on Fox Sports 2
11 a.m. — Season preview on Fox Sports 2
9:30 p.m. — Minneapolis, Minnesota (delayed) on Fox Sports 2
---
Lucas Oil Chili Bowl Nationals: Tulsa Expo Raceway in Tulsa, Oklahoma

1 a.m. — Race coverage (2015) on MAVTV
3 a.m. — Race coverage (2016) on MAVTV
---
Monster Energy Supercross: 2017 Season Preview Show
10 a.m. — Fox Sports 2
8:30 p.m. — Fox Sports 2
---
Lucas Oil Off-Road Racing Series: Challenge Cup in Chandler, Arizona
2 p.m. — Pro Lite and Pro Buggy races (delayed) on MAVTV
5 p.m. — Pro Lite and Pro Buggy races (delayed) on MAVTV
9 p.m. — Pro 2 and Pro 4 races (delayed) on CBS Sports Network