Welcome to the Jalopnik Weekend Motorsports Roundup, where we let you know what's going on in the world of racing, where you can see it, and where you can talk about it all in one convenient place. Where else would you want to spend your weekend?
Okay, Jalops. I'll come right out and say it. I don't watch that much NASCAR. I know, I know—I used to when I was a wee kiddo, but after we lost Dale my family fell out of it, and all I know now is that Ryan Blaney is a handsome man and that we all watch for The Big One. So here's my plea to y'all: recap me on this season so far. What have been your favorite moments? Which drivers do you support and why? What should I be looking out for when I tune in this weekend? I'm out here ready to do my best; I just need a couple guiding hints!
If you know anything we missed or have any great livestreams, let us know in the comments below. And tell what you'll be watching!
All times in EDT.
IMSA WeatherTech SportsCar Championship Northeast Grand Prix qualifying
Lime Rock Park
Lakeville, Connecticut
9:25 AM Saturday on IMSA.tv
IMSA Continental Tire Sportscar Championship Lime Rock Park 120
Lime Rock Park
Lakeville, Connecticut
11 AM Saturday on IMSA.tv
Lucas Oil Pro Motocross Championship La Crescent Wine & Spirit Spring Creek National qualifiers
G/O Media may get a commission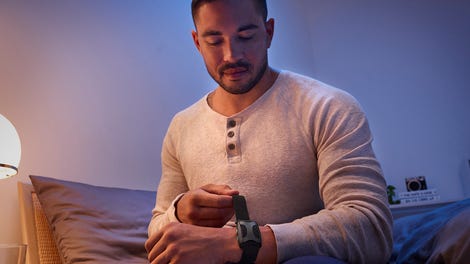 Spring Creek MX Park
Millville, Minnesota
11:10 AM Saturday on NBC Sports Gold
Lucas Oil Pro Motocross Championship La Crescent Wine & Spirit Spring Creek National 1st Motos
Spring Creek MX Park
Millville, Minnesota
2 PM Saturday on NBC Sports Gold, MAVTV
IMSA WeatherTech SportsCar Championship Northeast Grand Prix race
Lime Rock Park
Lakeville, Connecticut
3 PM Saturday on IMSA.tv, 4 PM Saturday on FS1
NASCAR Xfinity Series Lakes Region 200 race
New Hampshire Motor Speedway
Loudon, New Hampshire
4 PM Saturday on NBCSN
Lucas Oil Pro Motocross Championship La Crescent Wine & Spirit Spring Creek National 2nd Motos
Spring Creek MX Park
Millville, Minnesota
4 PM Saturday on NBC Sports Gold
Virgin Australia Supercars Championship Coates Hire Ipswich SuperSprint race 19
Queensland Raceway
Ipswich, Queensland
7 PM Sunday on Superview
Formula One German Grand Prix race
Hockenheimring
Hockenheim, Germany
9:10 AM Sunday on ESPN2
Monster Energy NASCAR Series New Hampshire 301
New Hampshire Motor Speedway
Loudon, New Hampshire
2 PM Sunday on NBCSN
NHRA Dodge Mile-High Nationals
Bandimere Speedway
Morrison, Colorado
3 PM Sunday on FOX