Formula 2 driver Santino Ferrucci was once America's next great hope for a Formula One driver, but it only took him a few days to tank that by driving a race car with a phone in his hand and crashing into his teammate after a race. His former team has now kicked him out because of that and, the team claims, not making his payments to race in the first place.

Ferrucci, who's been part of the Haas F1 development pipeline for two years, officially got the axe from his Formula 2 team about a week after the phone incident and wreck at the July 8 Formula 2 weekend at Silverstone Circuit in the UK. Ferrucci's Trident Motorsport race team put out an announcement on his contract termination, saying the decision was influenced by what happened at Silverstone, "as well as by the serious breach" of Ferrucci's pay obligations to race with the team. (Unlike a lot of other sports, in racing, some drivers get paid to race. Others pay to race. It takes money to potentially wreck cars on a weekly basis, and some people have to bring that money themselves.)
The Haas F1 team has yet to take any action in regards to Ferrucci, the team told Jalopnik, and likely won't until after the Hungarian Grand Prix weekend of July 29. The team announced Ferrucci's continuing as a development driver there in March, saying he would be "embedded with Haas F1 Team at every opportunity, attending races and tests throughout the year."
Trident hasn't held back at all in its statements about Ferrucci, and that didn't change this time. Here's the rest of what the team said about the pay issues:
Since the beginning of the championship, the Driver justified its payments' default with alleged failure by his sponsors to fulfil their obligations. It seems weird that, despite such kind of issues, Santino Ferrucci had the resources needed to enter the Detroit INDY race from June 1st to 3rd while, at the same time, he was not honouring his agreement with Trident Motorsport.

Trident gave mandate to its lawyers in order to activate all the procedures needed to fully recover its credits towards the driver.
G/O Media may get a commission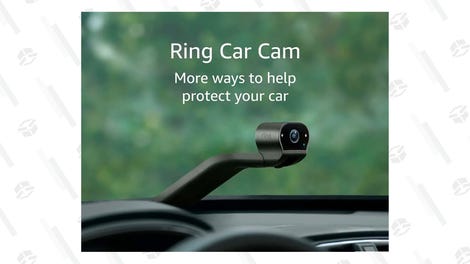 Jalopnik has reached out to Ferrucci about his side of the contract termination, and will update this story if we hear back.
Aside from the payment claims from Trident, there was a lot of apparent other strain on this relationship after Ferrucci's Silverstone meltdown.

Ferrucci got penalties, a disqualification and a four-race suspension over the course of the weekend at Silverstone for the phone and wrecking incidents. He didn't show up for hearings with stewards about the incidents, and later said it was because he had to catch a flight to attend to an urgent family medical issue.
The apology statement Ferrucci posted on Twitter after Silverstone said he used "extremely poor judgement" after the race and grazed teammate Arjun Maini's tire accidentally. Ferrucci said there was no premeditation to that, "only anger and frustration as this has been a horrific year," and said he had no excuse for his "mental lapse" other than "the fact that [he is] a twenty-year-old Italian American with a deep passion for motorsport, which is a very emotional sport."
Trident wasn't thrilled with Ferrucci, posting a statement on Twitter before Ferrucci did that said the team stood with Maini for the "unsportsmanlike and above all uncivilized behavior that he was forced to endure not only during this last weekend by Santino Ferrucci and [his] father."
The team said in another tweet that its lawyers would deal with the contractual implications of Ferrucci's actions during Silverstone weekend, and it didn't take long for that to happen.
Ferrucci has been in the Haas F1 pipeline since the American team announced him as a development driver early in 2016, and it was mostly welcome news in the U.S.—American drivers historically haven't gotten many chances in F1. Haas F1 team principal Guenther Steiner even said at the start of the year Haas wants an American driver, but that he felt like none are ready for F1 yet.
Haas has stayed rather quiet on the Silverstone news since Motorsport.com reported Steiner said he was "gonna deal with [it]" in the week after the race, and the team sent Jalopnik a statement from Steiner via email on Wednesday.
"Haas F1 Team remains committed to gathering all of the facts and having in-person conversations with all the individuals involved in the situation," the statement from Steiner said. "We are being diligent, but our priority is the last two races before the summer shutdown. While we want a better understanding of everything that took place, we aren't in a hurry because the German and Hungarian Grands Prix are, quite frankly, more important."
Until we hear more, there's always other potential to actively cheer for in F1 that'll make you feel as passionately as a driver representing your own country might. More passing and louder cars are always good, honest places to start.