When Formula One switched to a smaller, quieter engine, many fans reacted as if they had just switched to spec Toyota Priuses. The message was loud and clear: we love noise. Fortunately, one of F1's main feeder series still brings the roar loud and clear: the World Series Formula V8 3.5. Holy crap, it is glorious.

While that piercing roar will get lost in your computer speakers, the Formula V8 3.5 series does stream their races via YouTube, just in case you're also interested in watching the next Fernando Alonso in action:
Yet the videos from their races don't really do these cars justice. This weekend's support race for the World Endurance Championship's 6 Hours of COTA is the first time I've seen the Formula V8 3.5 series compete in person, and all I have to say is wow.
I fully admit that some of my favorite series have quiet cars. The diesel Audis I adored when I first started following racing touted their silence as a virtue. Noise is lost energy that should be used for more speed instead, they argued. That's so clever, I have to appreciate it.

G/O Media may get a commission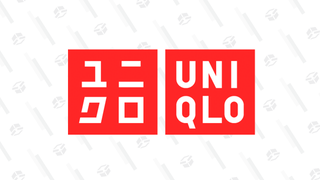 Year-round basics
Uniqlo Summer Sale
But there's nothing quite like the visceral experience of V8 formula cars that are so loud, you have to wear ear plugs—even in the stands.

The series that has evolved into the present-day Formula V8 3.5 series has an incredible collection of alumni at racing's highest levels, including Daniel Ricciardo, Kamui Kobayashi, Sebastian Vettel, and Will Power. Former champions include Carlos Sainz Jr. and Robert Kubica. Pierre Gasly, the driver most frequently rumored to be replacing Carlos Sainz Jr. at Toro Rosso, was the series' 2014 Rookie of the Year. So, I wanted to step out and watch the next class of top-level drivers thirst their way past the finish line.
I spent several minutes just sitting there, dumbstruck by the sheer volume of it in the seating area above the garages in awe of the Formula V8 3.5 cars. I'd seen F1 when it still ran V8s, but hadn't been along Circuit of the Americas' front straight, where the eardrum-abusing shriek echoes between the main grandstand, the pit lane garages and the massive Turn 1 in front of it.

That engine note is like a punch in the gut. That's it! That's the noise! That's the insane experience we used to get in F1 itself! It's all too close to the sound we've all been missing, and it's fantastic.

Onboards from Formula V8 3.5s are pretty wild, too. Here's one of driver Tom Dillmann ripping around the Circuit de Cataluyna:

It's a deeper sound, as the V8s in these only rev to 9,500 RPM. Even then, they're shockingly, incredibly loud. In other words, excellent.

Motorsport may be going towards ever quieter technology. Turbos! Electrics! Restricted exhausts built to avoid confrontation with extra-insufferable neighbors! But man, there will never be any substitution for the kind of incredible loudness that shakes you to your very bones.
Don't skip the Formula V8 3.5 support race if it comes to your town. It's worth the watch. Trust me.

Here are some more photos from Formula V8 3.5's trip to America. I only wish stills had sound.