This is The Morning Shift, our one-stop daily roundup of all the auto news that's actually important — all in one place at 9:00 AM. Or, you could spend all day waiting for other sites to parse it out to you one story at a time. Isn't your time more important?
1st Gear: So, About Mark Fields
Whether or not Alan Mulally really bolts for Microsoft, I think it's a fair guess that Ford's No. 2 Mark Fields is going to take over as CEO.
G/O Media may get a commission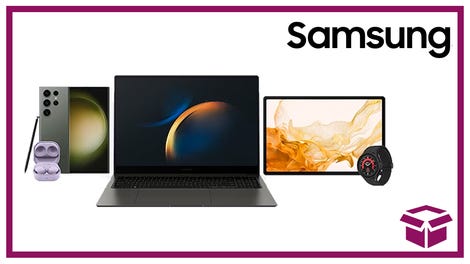 24 hour deals
Discover Samsung - Daily Deal
This is a good thing. Fields is smart, passionate, and usually described as a "car guy" who helped start Mazda's transformation into the company we love (back when Ford owned them) and championed the blue oval products we respect.
Of course, the guy used to have what could best be described as a mullet and we made a few jokes about this. Do a Google search and you'll find like 500 results.
I bring this up because of this Wall Street Journal profile that there's no confusion, as with GM, over who is taking over. Fields is on a global tour of the company and is being groomed for the top job.
So, we're left with two problems:
1. We've made fun of him a decent amount. Of course, that was Ray Wert, so blame him for the Mullet meme. And we've had no obvious backlash from Ford so either he has a sense of humor or doesn't care.
2. He dropped the mullet, so we need to find something hilarious about him. Mulally gave us ugly sweater vests making out with cars.
2nd Gear: Dealers Sort Of Admit They Were Wrong About Dealership Cuts
Pre-Carpocalypse, it felt like there was a GM or Chrysler dealer for everyone five people in America. Unfortunately, dealership laws are made on a state-by-state basis and all of them work against the companies who want to reform for cut them. They suck. Just ask Elon Musk.
GM and Chrysler, with help from the auto task force set up by President Obama, used the bankruptcy to circumvent those laws and trim the number of dealers.
Now, as we learn in this smart piece from Craig Trudell, the dealers are now making triple what they were per-store in 2008.
Or as one Chrysler dealer told Bloomberg:
"The terminations, albeit evil, gave us the opportunity to correct ourselves," said Kelleher, who opposed the forced dealer closings that occurred through Chrysler and GM's government-financed bankruptcies. "It accomplished what they set out to do."
3rd Gear: Is Ford Going To Sell 300K Fusions?
Apparently, the only thing stopping Ford from hitting 300,000 Fusions sold in the U.S. this year is Ford's ability to produce 300,000 Fusions. From Karl Henkel we've got the data.
Ford's sold about 225,000 through September, which should put it above the 248,067 sold last year.
But who cares about the total number? That's just for bragging rights. Toyota has slashed the price of the Camry while Ford can still charge $26,338 per vehicle, as opposed to $23,970 per Toyota.
4th Gear: Speaking Of People We've Made Fun Of
We usually only make fun of people we like, and this Automotive News profile of Lapo Elkann gives some insight into the Fiat heir you may not have gotten from these headlines:
The basis of the joke is the time that Elkann almost died from a drug overdose but was saved by a transvestite prostitute and his outrageous taste. But there's a reason behind all of it:
"For me customization is an area that's key to differentiate yourself in a world that's dull and everyone looks alike," says Elkann, who was honored in July by the Automotive Hall of Fame in Detroit with a Young Leader & Excellence Award. "From the cleaning lady to the CEO, from the owner of the company to the worker for a company, everybody wants to distinguish themselves."
Crazy as his life may be, that's not a bad insight.
5th Gear: The Jeep Cherokee Isn't Just For You, America
As we've pointed out in the past, the new 2014 Jeep Cherokee is a global car meant to introduce Jeep in to non-American markets where the only Jeeps people see were used to deliver men clad in olive drab and machine guns.
Chrysler and Fiat are working to boost Jeep's global sales by expanding its global production footprint. In China, Jeep is getting close to completing a final agreement with Guangzhou Auto.
Reverse: That Little Bastard
At 5:45 PM on this day in 1955, 24-year-old actor James Dean is killed in Cholame, California, when the Porsche he is driving hits a Ford Tudor sedan at an intersection. The driver of the other car, 23-year-old California Polytechnic State University student Donald Turnupseed, was dazed but mostly uninjured; Dean's passenger, German Porsche mechanic Rolf Wütherich was badly injured but survived. Only one of Dean's movies, "East of Eden," had been released at the time of his death ("Rebel Without a Cause" and "Giant" opened shortly afterward), but he was already on his way to superstardom—and the crash made him a legend.
[HISTORY]
Neutral: Any Thoughts On Fields? Any good stories? The hair thing is getting old.
Photo Credit: AP Images