It's been too long since we've heard from Lapo Elkann, plaboy heir to the Agnelli family that controls Fiat/Chrysler. But being nose-deep in work at Fiat doesn't mean he's eschewed all fun — like having Ferrari build him a denim-interior California.
Caught by Teamspeed at a private display, the matte-blue California with the homagé to the AMC Gremlin Levi's Edition was apparently commissioned by Elkann from Ferrari's new customizing arm. Given that Elkann's other vehicles include the "Italian Mofo" Jeep Grand Cherokee SRT8, the combination doesn't seem that surprising. Acid-washed denim never goes out of style — just ask Jay Leno.
G/O Media may get a commission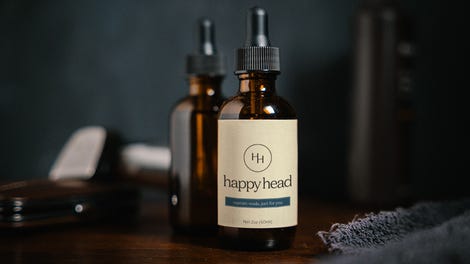 The Gremlin Levi's edition didn't use real denim due to fire regulations, so there's probably some kind of denim-like treatment over a more durable cloth here. And the point wasn't to make fun of its future boss, but for Ferrari to tell its owners they can come to the factory for their crazy expressions of wealth over taste rather than leaving it to the paesanos. Although after seeing this, Vanity Fair magazine may reconsider its induction of Elkann into its "Best Dressed Hall of Fame."