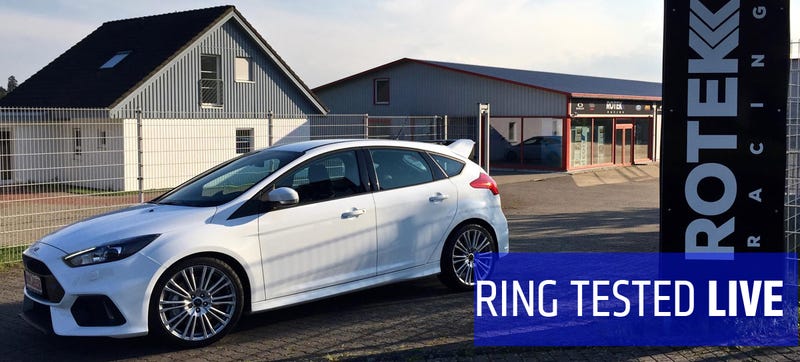 Few cars at any price are as hotly anticipated as the new Ford Focus RS, the new 350 horsepower all-wheel drive God Hatch. Now that it's on sale in Europe, our tame racing driver Robb Holland has one and wants to show us what it can do on one of the oldest and most dangerous race courses in the world.
Welcome back to a very special and very fast edition of Jalopnik Live! on Facebook, and today we're going to take the Focus RS around Germany's Nürburgring.
Today is going to be a good day.
Robb tells me it's a little rainy out, and it's a tourist session with other cars on track, but his lap time in the Focus RS should be interesting. Please start placing your bets in the comments. We're also about to find out how good cell phone reception is on the Nordschleife.

Watch and enjoy.