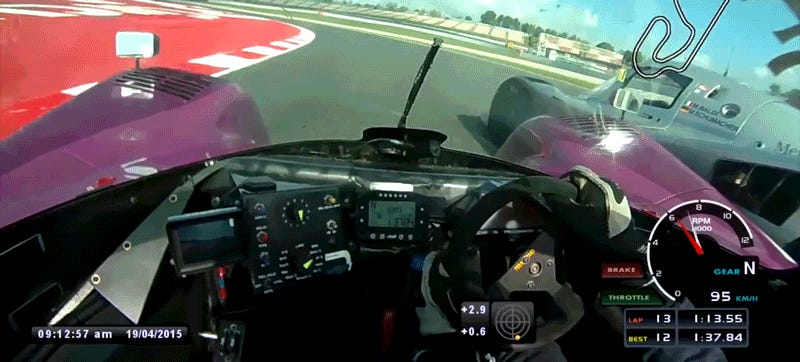 The prototypes that raced at the 24 Hours of Le Mans in the late '80s and early '90s were so fast that they still regularly post top times at current Le Mans races. These cars run vintage races regularly, and they're pretty spectacular.
Here we see a Jaguar XJR-14, an orphaned car that ended up becoming the most successful Le Mans car of all time (or at least tied for the title)
It's chasing down a flame-spitting twin-turbo V8 Mercedes (no longer called Sauber) C11.
The performance of these cars was immense, and their cost rose to match. Both the Mercedes and Jaguar teams took their money and marched off to Formula 1, which was about as expensive and had much more publicity. In the end, you could argue that the series' huge speed was its undoing. But what an amazing undoing it was.
---
Contact the author at raphael@jalopnik.com.