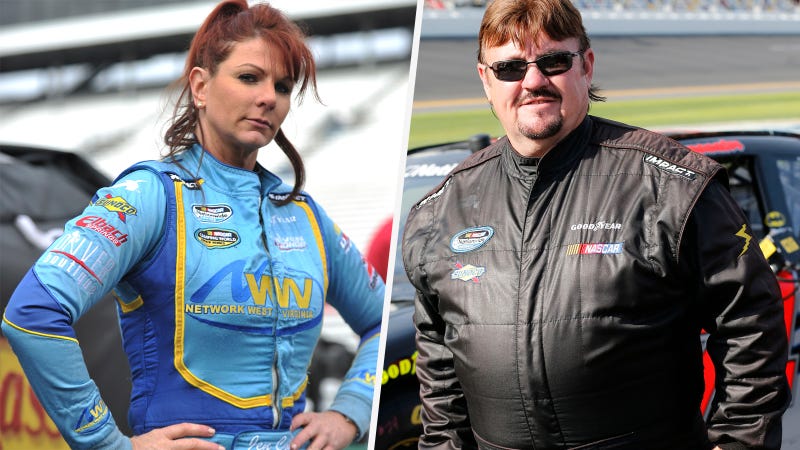 Arrest warrants have been issued for NASCAR driver Mike Harmon, who is accused of stealing at least seven vehicles from competitor Jennifer Jo Cobb.
Warrants have been issued for Harmon and his associate David Novak, after they reportedly stole vehicles from Jennifer Jo Cobb, which were recovered from Harmon's garage in late May. This comes after Cobb accused Harmon of stealing from her in mid-May. In fact, there is a YouTube clip of the trailer being stolen from Cobb:
The two men are wanted on charges of breaking and entering and larceny after breaking and entering. Harmon has vehemently denied the charges, saying that he hasn't even stolen "as much as a piece of bubble gum."
#BREAKING: Warrants have been issued for #NASCAR driver @hrmn8ter. Accused of stealing 7 vehicles from @JenJoCobbhttp://t.co/G15z9oSpP2

— WBTV_News (@WBTV_News) June 17, 2013