For a while now, we've known that the Mopar folks are cooking up a replacement for the Dodge Challenger that might be called the 2015 SRT Barracuda. They want it to take the fight to Mustang and Camaro more than ever before. But will it get more power than a Viper?
The latest tidbit comes from a guy who knows a thing or two about what SRT is up to; he goes by the name of Ralph Gilles. As Car and Driver points out today, Mopar's go-fast pointman recently did an interview with Hot Rod Magazine where he may or may not have let slip some details about how powerful the 'Cuda might be.
HRM: So horsepower is really important to sales, and you know Ford and Chevy are way ahead of you there.

RG: Horsepower wars have always been part of the battle. It used to be a Big Three thing, now I think it's a Big Five, Big Six thing with these other OEs…Nissan, even Ferrari, which is already on its own planet, in a way. But usable horsepower is the next big discussion. I like to talk power-to-weight. We have Viper that's in the top three on horsepower-to-weight ratio, in the TA currently, and that's what you feel every day. We have a situation where, you know—we may have a situation—where the flagship car is not the most powerful car in our arsenal; how do we explain that to ourselves? So we have an internal horsepower race as well as an external one.
Emphasis mine because, holy crap, what does that mean? Did Ralph let something slip and then immediately correct himself? Clearly, the fantastic 640 horsepower SRT Viper is their flagship car. Could he have accidentally admitted the Challenger replacement could be more powerful?
G/O Media may get a commission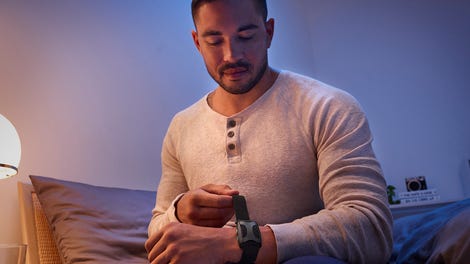 More powerful, maybe, but not necessarily faster if the Barracuda weighs more. C&D points out early speculation gave the Barracuda a 6.2-liter supercharged Hemi V8 with somewhere between 580 and 640 horsepower. It would be nuts if their muscle car could top that.
I have heard rumblings very recently that we will get some big news on the neo-Challenger next month at the New York Auto Show. Stay tuned until then.