This is the Morning Shift, our one-stop daily roundup of all the auto news that's actually important — all in one place at 9:00 AM. Or, you could spend all day waiting for other sites to parcel it out to you one story at a time. Isn't your time more important?
---
1st Gear: Mercedes' B-Class Is Finally Coming To The U.S.
Car and Driver says Mercedes is finally bring the B-class to America, but only as an electric vehicle. Mercedes showed a concept B-class EV in Paris last week. In concept form, the five-door, five-passenger B-class Electric Drive featured a 134-horsepower electric motor. It gets a lithium-ion battery from Tesla-Daimler still owns a small stake in the California EV company-and Mercedes claimed the B's range would be roughly 125 miles. Mercedes' strategy is something like what Ford has done with the C-Max. It's available in the States only as a hybrid. Both vehicles look distinctly European, but the cost of picking up a European model and federalizing it for the U.S. can be prohibitive, unless it's available in a distinctive form. We'll see how both those vehicles do as limited edition models.
---
G/O Media may get a commission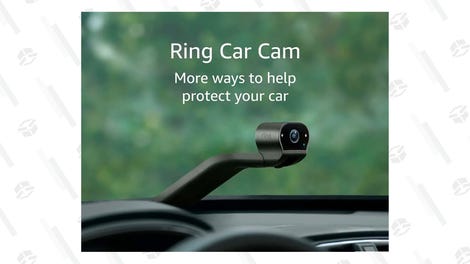 2nd Gear: GM Nabs Turbo-Jet Name
GM Authority says General Motors has filed a trademark application to revive the name, "Turbo-Jet." It hasn't been published yet, so we don't know if anyone will object to the name. There's no sign of what GM will do with the trademark, but GM Authority says GM is working on at least one turbo-charged six-cylinder engine. It theorizes GM could use Turbo-Jet as a moniker for an engine brand, like Ford's Eco-Boost engine, as opposed to Corvette V8s. The patent application mentions "exterior and interior badges for motor land vehicles" rather than vehicles themselves. So, the Chevy Impala Turbo-Jet? Well, there was a Rocket V-8, and Northstar.
---
3rd Gear: Here's The New VW Beetle Ragtop
USA Today says Volkswagen has released official photos of the 2013 Beetle convertible. (We saw it on the street earlier this year.) The new Beetle ragtop, which will be introduced at next month's Los Angeles auto show, will have a power top that VW says can fold up in 10 seconds. It's still a traditional fabric top that USA Today says closes baby carriage style. The new Beetle convertible is supposed to have room for four adults, and a split fold-down rear seat. Buyers have a choice of three engines, including a base 2.5-liter gasoline five-cylinder, 2.0-liter TDI turbo diesel and a 2.0-liter turbo gasoline powerplant. The new Beetle convertible is set to go on sale before the end of the year.
---
4th Gear: Toyota's Back In The Top Ten Brands
Kyodo News Service says Toyota has climbed back onto the world's top 10 brand list. It fell to 11th place last year, according to InterBrand, which measures global companies' financial results to determine their brand value. Toyota is the top-ranking global car brand. The top brand is Coca-Cola, which kept the top spot, followed by Apple at No. 2.
---
Reverse: Oh Lord, Won't You Buy Her A Mercedes-Benz?
On this day in 1970, Janis Joplin died of an overdose of heroin. The Texan had one of the most distinctive voices ever in American rock music, and she loved cars with something like the passion she felt for her music. Her Porsche 356c Cabriolet, covered in psychedelic details, sits in the Rock and Roll Hall of Fame in Cleveland. And she sang one of the most iconic car songs ever. Joplin was just 27 when she died. [History]
Neutral
In keeping with our new discussion system, here's a place for you to own the floor. We're asking each day what you think about an issue that comes up in TMS.
Today, tell us what you think of Turbo-Jet. Could GM benefit from an engine brand? Good name, meh name? Remember there's no right answer or wrong answer. It's Neutral.
Show us your tips!
Got tips for our editors? Want to anonymously dish some dirt on a competitor? Know something about a secret car? Email us at tips@jalopnik.com.
Lost in our new layout?
Click here for the Opposite Lock or Tips forums. Want a more "blog-like" look? Click the button up top next to "Top Stories."
Get more Jalopnik!
Want even more Jalopnik? Want to know which of your friends read us? "Like" us on Facebook, follow us on Twitter, and subscribe to our newsletter.